---
BUSINESS: PART 2
Is Your Voice Over Business Profitable?
Rates Should Reflect Your True Costs
September 14, 2013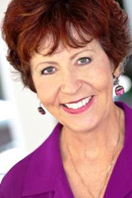 Note: The author presents

The Voice Over Wheel of Fortune

, an important session in the Business and Marketing track at the

Voice Over Virtual

online conference, September 18-20, 2013. Click for details and registration.



By Bobbin Beam




Voice Actor



See Part 1:

Your Bottom Line Is Running VO Business Right



Now a few words about rates for voice talent work if you're not working with an agent.

Back in the 1990′s and early 2000′s , many used to advise writing "negotiable" on job payment expectations.

Is your approach still valid?

Obviously, the voice over talent is stressed to walk the tightrope, trying to avoid losing out on voice over jobs and avoid the position of selling him/herself short.

And the clients - many still emerging from "the great recession" - want to hire the most qualified individuals at the lowest cost possible.

This has not changed. What

has

changed is:

the increase in competition and lower priced voice talent,

the availability of pricing information via social networks and voice over online casting sites, and

easy, low cost of entry into doing voice overs.
SEE RATE GUIDES



Rate guides are available in many places, such as at the

SAG-AFTRA

union websites and some online marketplaces.

At the online casting sites, you can also look up the types of jobs and corresponding price ranges the company has previously posted there.

What makes me cringe are some of the virtual "dollar a holler" sites or solicitations for free VOs on the other extreme.

Won't go there!





RESEARCH POTENTIAL CLIENTS



Don't take up precious time to audition and craft a proposal without doing your homework.

You can readily glean information about a potential client from the company's website. Or find the company at LinkedIn, their Facebook fan pages, or get information the old-fashioned way - by talking to friends in the business, and those who've already worked with the company.

Of course, if you're working a union job, none of this applies unless you're a voice talent working over scale.

Know your numbers!

In most cases, the VO who does the research will determine if a job is in the right price range for him/her.



LEARN THE JOB SPECS



And before quoting a rate, be aware of the job's word count.

For instance, a narration project that pays $250 may look tempting at first blush. But simple research and math may indicate that the job has 9,000 words. If the normal pace of speech runs 136-165 words per minute, a 9,000 word script will finish at about one-plus hour total running time.

After you've recorded this, you'll likely be requested to edit out mistakes and render finished audio.

Most voice over editors take anywhere from two to four times the initial recording time to record and edit the finished audio.



CALCULATE COST PER HOUR



Next, calculate your time in motion. Your time in motion - or work per hour - may amaze and illuminate where you're at right now.

Do you know your cost per hour to merely hang your shingle and call yourself a professional voice talent?

Don't forget to add how much you'll need to earn per hour to pay for your other total costs, aside from "talent fee."

Consider your cost of doing business to include advertising and marketing, utilities, cost of space, insurance, utilities, telephone, Internet, training, etc.

And don't forget equipment depreciation. Computers, mics, hardware, software, office machines, ISDN, are also amortized expenses,that add to the cost of doing business.



IS PRICE RANGE PROFITABLE?



Sometimes there's a price range listed for a job on the voice over online casting - or pay-to-play sites - such as a range from $250-500.

If after your research, you feel the range for this project is something you can live with, try proposing the midpoint. In my experience, the clients' expectations really mean the lower end of the range.

Also, when an agent sends you an audition and the rate is not in your price range, or if the specs don't match your strengths, take a pass!

Find alternative ways to spend your time productively, like updating and marketing your demos or something else that will move your business forward.

Find a way to make a profit and maintain it! Never sell yourself short.

Or you may be going out of business and not even know it.
-------------------------


ABOUT BOBBIN


Bobbin Beam is a very active voice talent specializing in projects for broadcast and business. She also writes a very entertaining and informative blog,

Bobbin's Blog

.





Your Daily Resource For Voice-Over Success