---
CHILDREN'S HOLIDAY MAGIC PROJECT

Jeffery The Reindeer, Santa And Voice Actors
To The Rescue! For Children In Hospitals ...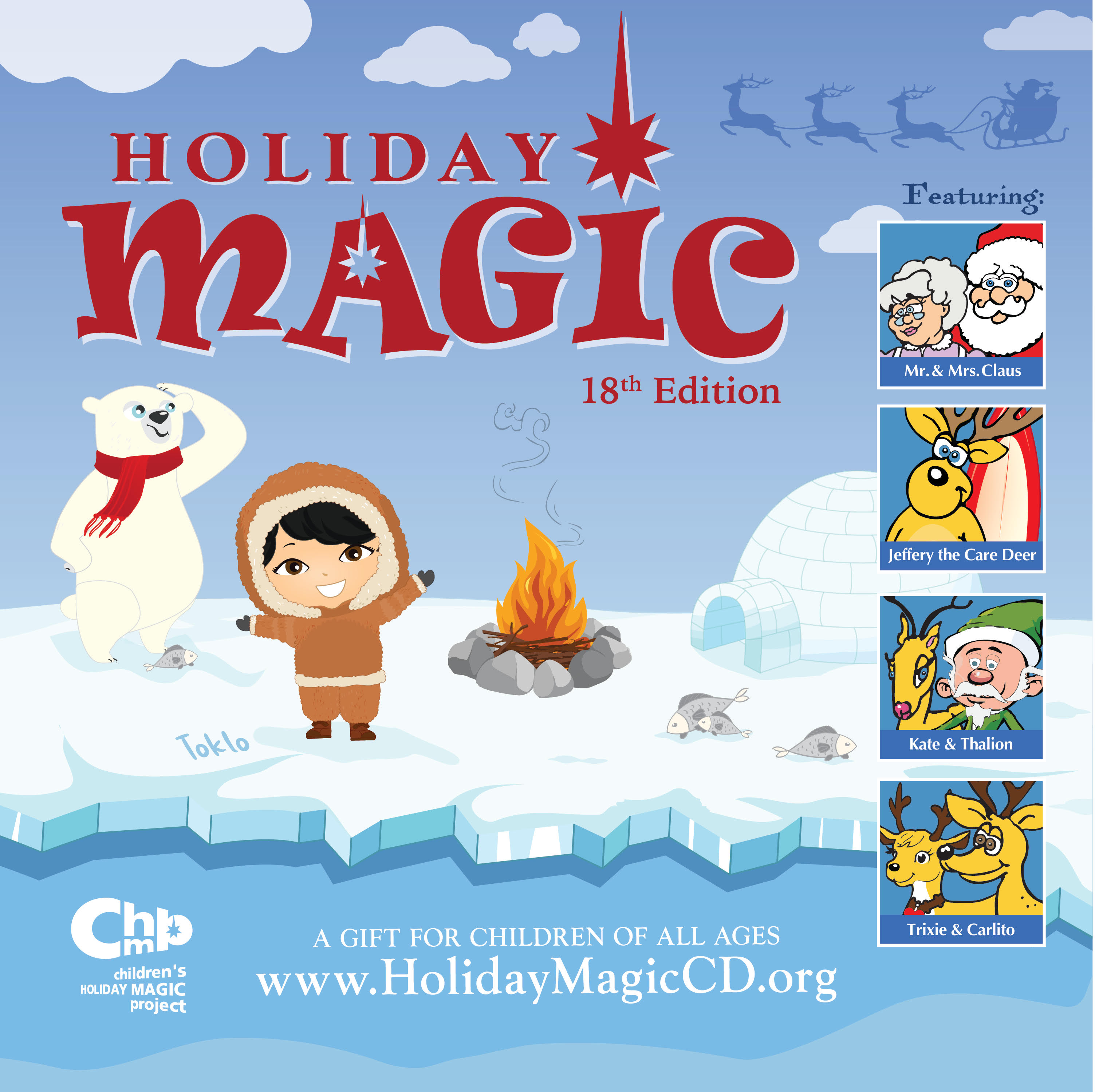 (VOXtra) - Just as sure as Santa Claus wiggles down chimneys every Christmas with bags full of children's gifts, Jeffery the Reindeer and a cast of voice actors will be taking off from the North Pole again this year to spread holiday cheer and magic to kids in hospitals all over the world.
The 18th annual journey of the
Children's Holiday Magic Project
is delivering nearly 9,000 "Care Packs" with a CD download, activity/coloring book and crayons to children in about 60 hospitals nationwide and in Singapore and London, England.
And changing with these COVID times, the Project's annual fundraiser gala,
An Evening of Holiday Magic
, will move online - free to all - this coming Sunday, December 6, from 5 to 7 pm Pacific time. (
Jump to this link now to reserve your free seat
.)
THE GALA RADIO-STYLE SHOW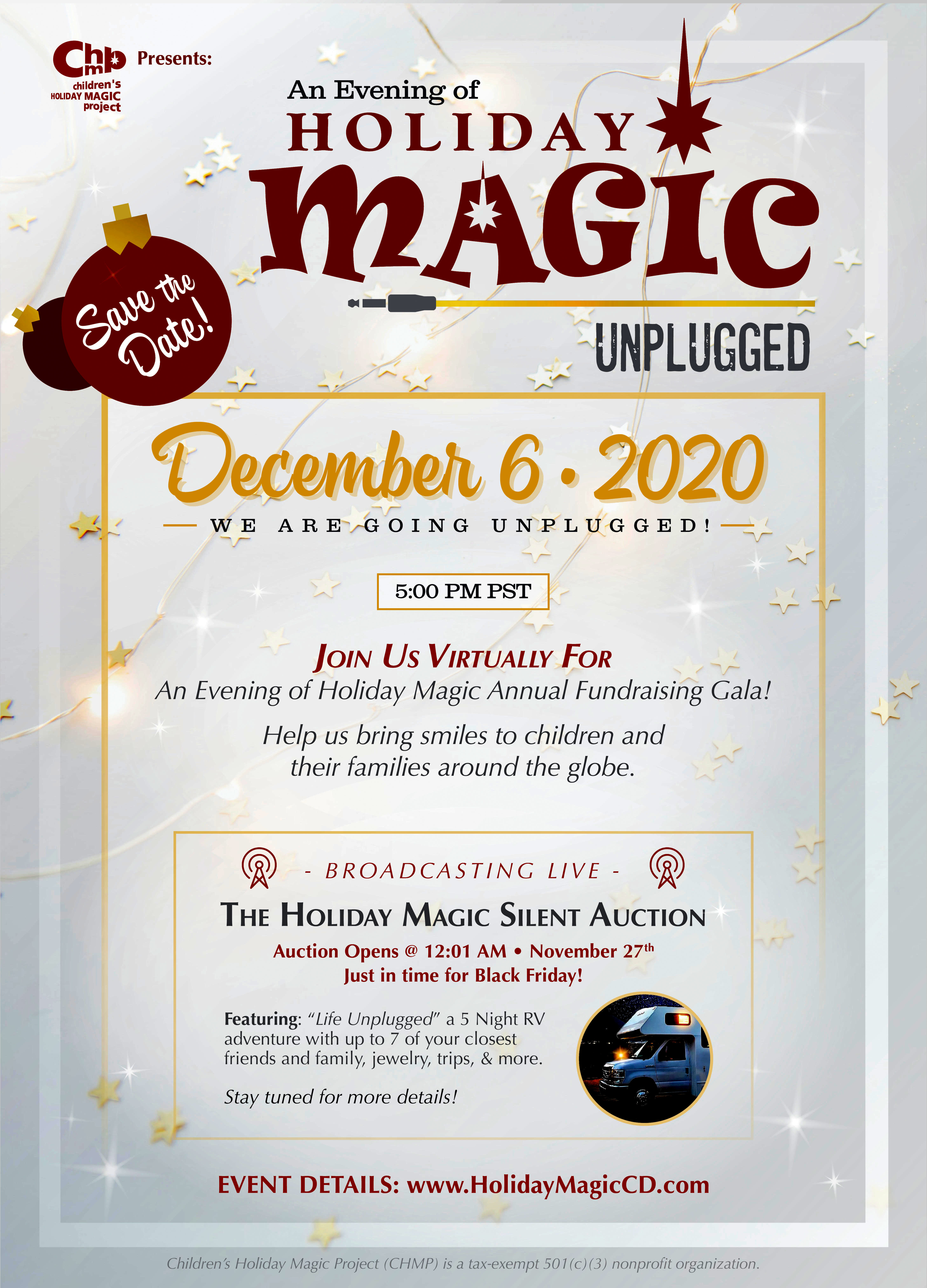 The online gala gives the Project the potential of "a much larger audience," explains Jeffery the Reindeer - oops!
Jeff Gelder
, voice actor/producer and creator/organizer of the annual project.
"We will have a radio-style show read of Santa's and Jeffery's travel with all the voice talent via Zoom," he says.

There will also be performances by talent including
Lele Rose
,
Peggy Lebo
,
Fawn
,
Janet Hammer
,
Fans of Jimmy Century
and more.
"Everyone can easily watch online from the comfort of their own home," Jeff adds.

"They can also take part in the online silent auction for some amazing items, including a 16" x 20" Darth Vader and Boba Fett photo signed by both
Jeremy Bulloch
and
David Prowse
" (who passed away this weekend).
"And there's even voice over coaching sessions from Edge Studio up for grabs."
You can see many of the silent auction items
here
now.
Tickets to the gala are free (
click here
), and registrants will also receive a free
Opportunity Drawing
ticket (a $10 value).
In the story you'll enjoy Sunday night -
A Caring Rescue
written by
Bill Kiesel
- a young Inuit boy named Toklo finds himself stranded on a broken off piece of iceberg and is creatively rescued with the help of a pup Polar Bear, and of course Santa, Jeffery and the team from the North Pole.
The cast of voice talent and characters is:

Santa -

Phillip Tanzilo

, San Diego, CA
Jeffery the Surfer Care Deer -

Jeff Gelder

, San Diego, CA
Mrs. Claus -

Martha Kahn

, Oceanside, CA
Thalion, Master Elf -

Marc Graue

, Los Angeles, CA
Kate the Adventurous Care Deer from Milwaukee -

Heather Martinez

, Colorado Springs, CO
Trixie the Jersey Care Deer -

Teri Wilder

, San Diego, CA
Carlito, Jeffery's cousin -

Greg Dehm

, Los Angeles, CA
Toklo -

Declan Whaley

, Los Angeles, CA
Narrator -

Jim Alburger

, San Diego, CA
For more about the Children's Holiday Magic Project, including how it began in 2003 and how to volunteer, please visit:
https://holidaymagiccd.com
.

Your Daily Resource For Voice-Over Success