---
Recording Studio Booth Etiquette:
What
To Know Before You Begin ...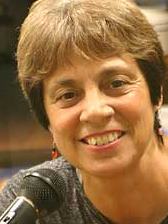 By MJ Lallo
Did you know there's a right and wrong way to put on headphones in a professional sound studio?
And don't touch that microphone!
In

Booth Etiquette

, a brief voice over training video, award-winning voice actor and trainer MJ Lallo demonstrates how and what to do when you enter the sound booth in a professional recording studio.
Not following these "rules" of the biz marks you as an amateur, so click and heed this advice ...
Booth Etiquette

is part of a series Lallo has created for newcomers to voice overs.
To contact her for personal training opportunities:

Your Daily Resource For Voice-Over Success