---
COPYRIGHTS
Update: FreePlay Music Seeking $2,500
To "Settle" Demo Copyright Infringement

June 28, 2012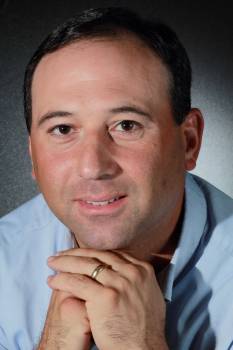 Note: The author - a voice actor and attorney - sends VOXtra this update to his original article (repeated below) ...



Voice actors

who have

received emails from FreePlay Music seeking a large sum of money (the going demand is $2,500, from what I've seen) to "settle" a copyright infringement claim with them, are invited to contact me prior to paying any money to FreePlay Music. I am attempting to assemble as many talents as possible to "spread the risk" and approach FreePlay in a unified manner to dispute these claims. I can be contacted at robscig@usa.net or toll-free, 877-638-3631.


Now, the original article explaining what's happening ...

By Robert J. Sciglimpaglia Jr.


Attorney, Voice Actor & Actor



It has been brought to my attention that

Freeplay Music

(freeplaymusic.com) is targeting voice over artists regarding their demos, and websites that host voice over demos, for unauthorized use of Freeplay's music on those demos.

The company is sending letters and emails to voice talent and website owners regarding music on demos that have not been properly licensed from the site, and requesting substantial statutory damage payments under the U.S. Copyright Act for infringement.

The Freeplay Music website allows

free personal use

of its music and sound effects library, but

NOT for profit-making purposes

or web broadcast.



FREEPLAY'S RULES



Here is the Freeplay Music policy:



2(c) Free Personal Use:

Subject to your full compliance with the terms of this paragraph 2 (c) and full execution of a FPM license, FPM grants free master recording and synchronization rights, to the FPM Production Music Library, excluding the FPM Indie Artist and Sound Effects Library, when FPM music is used for personal non-commercial purposes (personal listening pleasure, personal family slide show - cannot be posted on a website).

The use / purpose must be non-revenue generating, either directly or indirectly (promo, demo or other similar uses are consider indirectly revenue generating for the purposes of the preceding sentence).


Free personal use excludes broadcast use of any kind, including without limitation: web, blog, and podcast, gaming or shareware.

For use on demos, the site allows payment of a licensing fee.

I urge all voice talent and those who display voice demos to ensure that no unauthorized music appears on the demos, especially music from freeplaymusic.com.


ABOUT ROBERT ...





Robert J. Sciglimpaglia Jr. is a popular voice actor, actor and attorney representing voice actors, actors and other performers. He is also owner of

All In One Voice

, a voice over instruction and business/legal services firm. And he is author of the 120-page

Voice Over LEGAL

eBook, a comprehensive guide to business and legal issues for voice actors and other performers, including demos and copyright issues.





Your Daily Resource For Voice-Over Success