---
AUDIOBOOKS - PART 2
How To Prepare A Non-Fiction Audiobook
For Recording - Search The Middle & Micro
September 23, 2016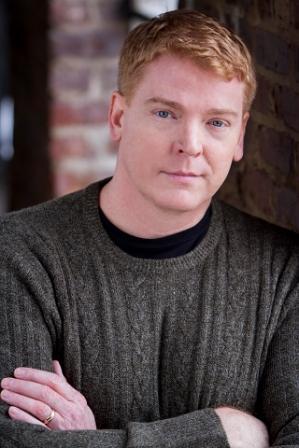 By Sean Pratt


Audiobook Narrator & Coach


See Part 1

Let's face it. One of the reasons so many non-fiction audiobooks are so boring is that the narrators didn't do their homework.

Here's the system I use for prepping any non-fiction title I narrate - and you might adapt this in a slightly different form for fiction, as well.

In Part 1, we discussed searching the book at the

Macro

level. Now, in Part 2, we delve into the

Middle

and

Micro

...



Delving into the structure of how the book was put together
and what kinds of research will need to be done



1. How is the book broken down into its component pieces?

Here we're looking at parts, chapters, exercises, testimonials, breakout boxes, etc.

Why do you think they structured the book in this way?

How will you handle these different elements during your recording to let the listener understand what's going on in the text?

For some help on this, see my earlier article – The Four Voices of Non-Fiction.
2. Foreign words, phrases, people, etc.
Since guessing is really not an option here, the book's index is a great place to start in generating a list for research, but be prepared for it to be incomplete!

Have your highlighter and a pen and paper handy as you read the book … you're going to need it!
3. Tables, charts, illustrations
Will you need to have the author write you something in order to describe them to the listener, or if they are unavailable, can you do it yourself?

If there are too many of them, or they are too complex to describe, you may want to suggest having the author or publisher create a PDF of them for the listener to download.
4. Appendix and footnotes
Based on your judgment as to their direct relevance to the book, will you include some, none, or all of them? You may need to speak with the author or publisher about this, as well.
Parsing the minutiae of the writing, by doing an analysis
of each chapter, in the search for the "writer's voice"

1. Finding the Spine of the Paragraph
This involves taking a marker and highlighting just those passages in the paragraph that form the intellectual idea or thread of their argument. By doing this, you'll also identify all the digressions of thought. Then you'll be able to decide if a particular digression is MORE or LESS important than the spine, and narrate it accordingly.

Remember this old adage from the theatre: If you make everything sound important, then nothing is important!
2. Text layout (paragraph formation)
This clue comes from the world of graphics design. For instance, if the author has been writing in nice chunky paragraphs and then suddenly writes a stand-alone sentence, what are they trying to do or say?
3. Style of writing
As individual as a fingerprint, this is where you'll find their "voice."

For example, do they set up certain patterns of delivery? Perhaps stating their main idea at the beginning of every paragraph, writing the summation in the next to last sentence, then offering some personal comment at the end?
4. Tone and attitude
Grave and serious? Sardonic? Introspective?

While a good writer can switch between these and many other emotions, there will be at least one, maybe two, overall tones to their writing.
5. Point of view
1st person

: I, me, my ...

2nd person

: you, we ...

3rd person

: he, she, they.

Each of these will have a slightly different style of delivery.
6. Sense of humor
Not only do you hope the author has one and is skilled enough to put it in writing, but you'll need to develop the ability to "sense the potential for humor" when prepping the book.

If you say this sentence or word in a certain way or with a particular attitude, or timed in such a way, will you illuminate their humor?
7. Words, words, words
Writing, like acting, is about choices. So why did they select this word or phrase over that one, and what does that tell you about their intent?
8. Punctuation
Think of these as musical rests or pauses that can indicate tempo, rhythm, and intensity. For example, a writer in love with dashes and semicolons may be telling you to keep the energy of the sentence moving along; like a stone skipping across water.
Alright, Sherlock, get busy … the game is afoot!
--------------------


ABOUT SEAN


Sean Pratt has been a working professional actor in theater, film, TV and voice overs for over 30 years. He holds a BFA in Acting from Santa Fe University, NM. He has been an audiobook narrator for 19 years (aka – Lloyd James), recording over 850 books in almost every genre, and has received eight AudioFile Magazine "Earphones" awards and five "Audie" nominations from the Audio Publishers Association. He narrates for such companies as Blackstone Audiobooks, Tantor Media, Gildan Audio, Hachette, Random House, Penguin, and Christian Audio. Notable titles include

A Death in the Family

by James Agee,

Infinite Jest

by David Foster Wallace,

Elvis in the Morning

by William F. Buckley and

Lindberg

by A. Scott Berg. Currently, Sean coaches performers on audiobook narration technique.

Email: seanpratt@comcast.net
Web: www.seanprattpresents.com



Your Daily Resource For Voice-Over Success