---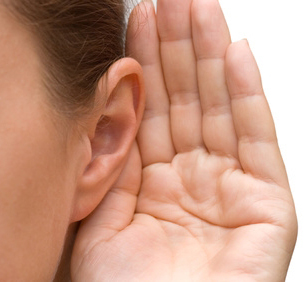 SOUNDS ODD
by Elizabeth Holmes

Fun Facts on the Science of Sound
4. Yakity Yak:

Don't Talk Back!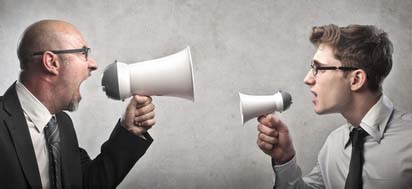 (VOXtra) Oh good! Just in time for election season, a high-tech device that stops speakers in mid-sentence.

Japanese researchers

Kazutaka Kurihara

at the National Institute of Advanced Industrial Science and Technology in Tskuba, and

Koji Tsukada

at Ochanomizu University have developed a 'gun' that records a person's voice, and then replays it to them with a delay of about 0.2 seconds.

For average speakers, this is so confusing that they have to stop and regroup.

This reminds me of the first telephone conversations I had with my sister when she moved to Alaska 30 years ago. Back then, the land line phones had a feedback loop that sent our voices back to us with an odd delay. With enough practice, we could both get past the annoying replay - but it took practice!

ARE VOICE ACTORS IMMUNE?

Voice actors who use headphones have to master this skill early in their careers. But it's an open question whether such a device would have any affect on their performances.

Kurihara and Tsukada created their speech-jamming gun by combining a directional microphone and speaker. The device disrupts a remote speaker's performance without causing any physical discomfort.

Tests of the device reveal that it is more effective when the delay varies in time, and more effective against speech that involves reading aloud.

Spontaneous speech and meaningless sound sequences (like "aaaaarghhh") are not affected.



ETHICAL QUESTIONS



For me, this begs the question, "Under what circumstances could anyone ethically use such a device?"

I have visions of a judge pounding his gavel and demanding "Order in the court!" - then resorting to "The Silencer" and pointing it at the offending speaker.

Or, how about frustrated librarians whose third "Sssshhhhh!!" has gone unheeded? And can you imagine the impact on those company meetings where Some People monopolize the "conversation," and refuse to take turns?

The implications are staggering!



NEW VOICE OVER TRAINING?



All kidding aside, here's hoping the Speech Jammer does not find its way into popular use any time soon.

But if it does, may I be the first to suggest that voice over coaches consider offering a whole new genre of training? Public speakers who find themselves frequent targets of the Speech Jammer will need to learn how to concentrate at the same that they're hearing themselves talk.

Voice over training to the rescue, anyone?

For details on

How to Build A Speech-Jamming Gun

, check out MIT's Technology Review.
-----------------------------------------------------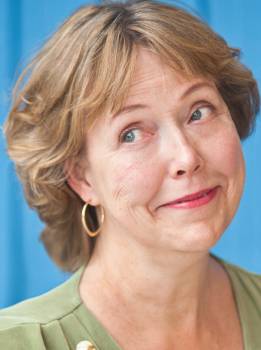 ABOUT ELIZABETH
Elizabeth Holmes is a writer, voice actor, and staff editor at VoiceOverXtra, based in Northern California. She is also editor of VoiceOverXtra's book division, including

Voice Over Legal

, by voice actor / attorney Robert Sciglimpaglia.
Email: Elizabeth@HolmesVoice.com

Your Daily Resource For Voice-Over Success