---
How To Find Clues In The Copy:
Read Over Before You Voice Over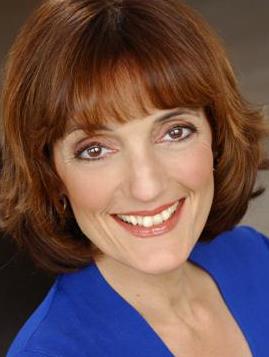 By Randye Kaye
Voice Talent & Coach

Last year I went back to college - well, I took one theater course - to study "voice and diction."
I figured it couldn't hurt to fill in the gaps from my long-ago path to my undergraduate degree and the learn-as-you-work discoveries as an actress and voice talent.
What did I learn? A lot - including the fact that approaching a Shakespeare monologue uses the exact same process I teach to voice talents for analysis of scripts:
What do the

words

mean

?
Who

am

I

?
Who am I

talking

to

?
What do

I want

? (Or why do I keep talking?)
Now you may think that step one is only important for the Shakespeare script because the language can be so unfamiliar, but that is not true.
Every piece of copy, from the five-second tag to the 30-page narration, has meaning - meaning that changes from idea to idea.
Maybe you can read the words more easily if they're written in modern English, but if you don't know what you're talking about, the listener will most certainly not understand what you are saying.
READ OVER BEFORE VOICE OVER

Remember that you are communicating, not just reading. Your pretty voice will wear thin in an instant if you don't know the story you're telling, and why.
So, step one always is to know what the words mean.
This process gets easier - and shorter - each time you do it, but at first it may seem like overthinking. Well, perhaps.
But you do this "overthinking" before you open your mouth to record, so the result of that work will simply be there in the booth and you can relax into your communication.
So, what will the copy tell you?
What's the story?

Find the "skeleton" that is fleshed out with adjectives, explanations, phrases. What are you talking about?
Those long narrative sentences can be particularly challenging.
Find the main ideas. Yes, it's like an eighth grade reading comprehension class.
Is the style formal or informal?

Look for vocabulary, sentence length, contractions, etc.
This will give you clues as to who your audience might be and its overall tone.
3. COMPARISONS AND CONTRASTS
Are there comparisons and contrasts in the story? A problem and solution?
This will help you change your internal tone as ideas appear. Look for words like "if/then," "however," "since," "but," "then/now," "they/we."
Even "and" can be a connection between compared ideas.
Who is the audience?

Consider the type of product, level of luxury, etc.
And visualize the listener. For instance, some scripts are read to a crowd. "Ladies and gentlemen, please welcome ... " is a giveaway.
Most are read to one person. Who is that person?
Who are you? Every narrator has a POV (point of view).
Are you the company expert? Look for words like "we" to find out.
Or are you a peer to your listener?
Where are you? This can subtly change your read.
We speak differently in a noisy restaurant than we do in a classroom.
Let the copy clues guide your imagination when you are in the booth.

"Please pass the salt" is a clue, for example.
What should you emphasize? And how?
Decide in advance what might be important in the story.
If you are selling, what are the main points? What about the description, senses, and benefits? Also consider comparisons and contrasts.
Look for newly introduced concepts in the script. For example, is this the first time you are seeing the product name?
This is, at first, an intellectual process, later moved to support your imagination in the booth.
8. VISUALS AND MUSIC
Are there visuals/music to consider?

This may be in your directions, or they may tell you in person - or not.
But if you know, it will help you decide on the overall feel and changes in your delivery.
Where should you mark the copy?
This is your own decision, based on items one to eight.
If you mark the copy, you save yourself from overthinking when you try to remember everything you learned from the copy.
Marking will also help your eye see ideas rather than separate words.
How can you make this yours? Any alternative ideas?

Practice out loud. And decide to have fun and enjoy the read.
This last one may seem like a departure from the first nine tips, but this is a business of logic plus emotion, of intellect plus imagination. It means combining the left brain with the right brain, for you fellow neuroscience junkies like me.
So sure, kick it up a notch by throwing logic away for a moment and seeing what else could happen. That's the fun.
But, as in any skill, the better your technique, the more fun you can have trusting that it is there and then letting go.
Remember that the copy was written that way for a reason.
See it through the copywriter's mind first, and your skills as the voice of those words will be that much easier to access.




ABOUT RANDYE ...





Randye Kaye has over 20 years of experience as a voice talent, stage/TV/film actress, and radio personality, with a long list of major clients, including Priceline.com, Dannon, Kyocera, Big Lots, Burger King, Executone, Continental Airlines, MISTO, Toshiba, Verizon, and many more. She provides a trustworthy and intelligent voice for countless websites, e-learning courses, phone systems, on-hold messages, promos, industrial narrations, audiobooks (children, adults), science/medical/technical instruction, video games, travel/real estate/museum tours, and live events. She is also a voice over coach with Edge Studio in New York City and Connecticut.



Email: randye@randyekaye.com
Web: www.randyekaye.com



Your Daily Resource For Voice-Over Success