---
Newcomers: How Much Is This
Gonna Cost? A Realistic Answer ...
By Jim Conlan
©Jim Conlan Voice Overs 2010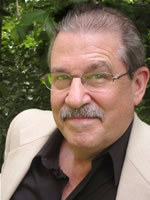 There are two questions I hear all the time about getting into voice-overs.
First, "How long is it gonna take me before I start making money?" And second, "How much is it gonna cost?"
These are good questions. Especially since many people who are interested in doing voice-overs are being downsized, outsourced, or otherwise thwarted in their attempts to keep food on the table.
They need another source of income … the sooner, the better.
UNDERSTAND REALITY
I know, some talent-development services claim you're just moments away from a career in voice-overs.
So I make sure that the people I work with understand the process involved in getting to the pro level.
Because it's a profession, there's the cost of training, of course. And because it's a business, there's the cost of marketing.
Because everybody has a voice, I suppose they assume it shouldn't take long to become a professional voice talent.
But I like to think of the voice the way musicians do – as an instrument.
So I recommend thinking of voice-over training the same way you'd think of learning to play a musical instrument.
How many years do people study music before they start getting paid for what they do?

How much focus and dedication do they apply to that study?

And how much of a financial commitment do they make?
COUNT TO FOUR
It takes four things to make a professional voice talent:
a voice,

a personality,

substantial talent, and

training.
It's the role of training to help you get the most out of your voice, personality, and talent.
That's not usually a quickie proposition. More likely, there's going to be quite a bit of exploration, experimentation, and evaluation before you feel you know exactly what you bring to the party.
IT TAKES TIME
Naturally, that kind of training takes more than a couple of trips to a studio and a flair for editing.
How much time and money? A good voice-over coach will be able to determine the answer after you've spent a bit of time together.
Just be careful of people who want a lot of your money … but don't require a lot of your time.
Once you have a good idea of your talent and skill as a voice-over artist, it's time to think of yourself as a business.
And starting a business requires money – perhaps not as much money as some businesses (you won't need to stock inventory or rent a storefront), but you'll need some amount of money.
You'll need a home studio. Business cards. Demo CDs. A web site.
And you'll need to put money into marketing.
HOW MUCH INVESTMENT?
Although lots of modern marketing techniques cost little or nothing (email campaigns, social networking, industry memberships, cold-calling, etc.), some do require an investment. For instance:
Most online talent services are pay-to-play, and you may want to join several.

Talent agents may ask for a fee to include you in their marketing.

You may want to take specialized workshops in your own town or out of town. Or show up at a national convention once in a while.
ASK THE PROS
I know it's hard to make financial decisions when you don't have the experience of hindsight.
In many ways it's a new game, and we're all learning or re-learning the rules. So check in often with people in the industry. Not just one or two people, but lots.
You'll find quite a lot of good dialog, for example, on VoiceOverXtra.
Look for consensus – how most people view the state of the business. But also look for the maverick point of view. That may turn out to be the prophetic one.
Over time, your research and experience will help you make educated decisions about how to spend your time – and money – to increase your chances of success as a voice-over artist.
ABOUT JIM ...
Jim Conlan has worked continuously as a voice-over artist since the 1970's. During that time he has served hundreds of clients all over the country in radio and television commercials, corporate web sites, informational videos, and training programs. As a writer and producer, he directs many of the top voice-over artists in the country. And as a member of Lone Star Actors Studio, his popular series of workshops and seminars gives professionals the tools they need to stand out in a competitive business.

Your Daily Resource For Voice-Over Success