---
Audiobook Biz Survey:

Publishing Doubles In Past 3 Years
As Sales Increase, Downloads Gain
December 7, 2011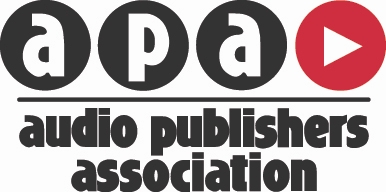 (VOXtra) - Great news for audiobook narrators: The audiobook business continues to soar.

Sales are up, publishers are producing more -

much more

- and downloads have edged out CDs as the most popular formats to purchase.

These are among findings in the

Audio Publishers Association

's newly released

2011 Industry Sales Survey Report

, which reports sales data from the 2010 calendar year.

The data is from APA members who participated in the survey, conducted for the APA by Lewis&Clark, an independent research firm.

Survey details are restricted to APA members - which is one of many good reasons to join the organization (see link below).

Yet the APA grants permission to

VoiceOverXtra

to share these highlights:



SALES AND PRODUCTION UP





Unit sales were up nearly 10%

in the past year, showing continued consumer interest in audiobooks.

Based on the companies who reported (representing 61% of industry), total net sales (after returns) are up by 2 million units and $2 million.



The total number of audiobooks being published

doubled

in the past three years, from 3,073 in 2007 to 6,200 in 2010.



DOWNLOADS GAIN



Audiobook

downloads continued on a growth trend

, representing 36% of dollar volume (up from 29% in 2009) and 52% of unit sales (up from 48% in 2009).

In the past 5 years, downloading has grown 300% by dollar volume (from 9% in 2005) and 150% in terms of units (from 21% in 2005).

The CD format still represents the largest single source of dollars, but showed slight declines overall in 2010 – 58% of revenue (down from 65%) and 43% of unit sales (down from 46%).

Unabridged editions (89% of the market by dollars; 85% of the market by units) continue to lead in sales.



TO JOIN THE APA ...



The APA is a not-for-profit trade organization whose primary goals are to promote awareness of the audiobook industry, gather and disseminate industry statistics, encourage high production standards, and represent the interests of audiobook publishers.

Members include audiobook publishers, narrators and other affiliated with the industry.

The APA is also known for its coveted

Audies

® annual awards program for audiobook excellence - the 'Oscars' of the audiobook industry, and

APAC

, the annual audiobook industry conference. Both are held each year in late May.

Periodic networking events are also offered to members in New York City and Los Angeles.

For membership and other details about the APA, visit the website, www.audiopub.org, or write: info@audiopub.org.



Your Daily Resource For Voice-Over Success