---
How To Ace the Audition #9
Exclusive interviews with voice-over pros for

VoiceOverXtra.com

subscribers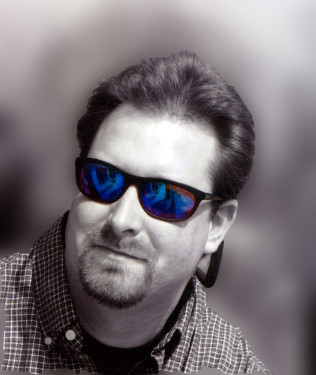 Jim Feldman

Voice Talent & Producer
By John Florian

VoiceOverXtra
More than 20 years as a voice over artist, plus his full-time job as creative services director at an FM radio station, give Jim Feldman a perspective from both sides of the glass.
And it boils down to one thing: "If you can't take direction, they're not going to hire you. They want a script read a particular way. If you just read it your own way – or don't understand what they want – you're not getting the job."
In an in-person audition, the producer might work with you on the script, Feldman adds, "but typically they don't have a lot of time."
As a producer, he experiences voice talent who "read copy the way they want to read it, ignoring suggestions from the producer, and it's very frustrating. Because sometimes your read will be different from what they envision. After all, it's their spot – they wrote it, they know how they want it to sound. They're just hiring you to voice it."
Copy interpretation is part of this, of course. In other words, Feldman asks, "How do you hear the copy? Where do you pause for effect, or to breathe?
"In an in-person audition you've got a short amount of time to make them want to hire you - sometimes only a few minutes. So you've got to nail it right off the bat. Make your read smooth, understand how the words come together to form the sentence, and give your read life."

Feldman's own voice-over work focuses on radio and on-hold jobs – gained mostly through online auditions. These are less stressful than in-person auditions, since you can record and delete before submitting the final version, says Feldman.

But following direction is still key.

For instance, online audition notices might tell how copy should be read. "And they'll stipulate simple things like, 'Don't give me something produced,' or 'Don't give me something dry.'

"They can tell right off the bat if you're able to follow direction. That's the most important thing."

Also important is protecting your online audition from theft.

"You run the risk of people taking what you send them, and then using it without paying you," Feldman warns. "I don't want to say this a huge problem, but you hear about it. It's definitely out there."

The solution is to make it in some way unusable as a final product.

To do this, Feldman, says:

"I'll either add an audio watermark couple of times, or I'll save a copy of the audio in a low quality, like 64k. And for an audition, I definitely do not record the entire script. Unless it was sent to me from someone reputable.

"These days with lots of audio being used on the web, some people don't care too much about a lower quality audio. Helps their online storage. So omitting a line or two is more in line with what I do for auditions.

"But again, if it is sent to me via a recording studio or producer I trust, I do the whole script they ask for.


"I always make sure they know the file is for audition purposes," he adds, "and that I'll send them the read in better quality if they choose me."

Your Daily Resource For Voice-Over Success