---
The New Portable VO Studio?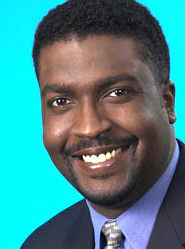 By Trey Thomas
Many of us use laptops with a solid USB mic or digital audio interface like the MicPort Pro.
All you have to do is load your favorite DAW, hit RECORD, edit and then email the final product.
It's a great way to record those all-important sessions or auditions while on the go.
iPAD for iGO ...
But what if you could soon use an iPad as a portable voice over studio?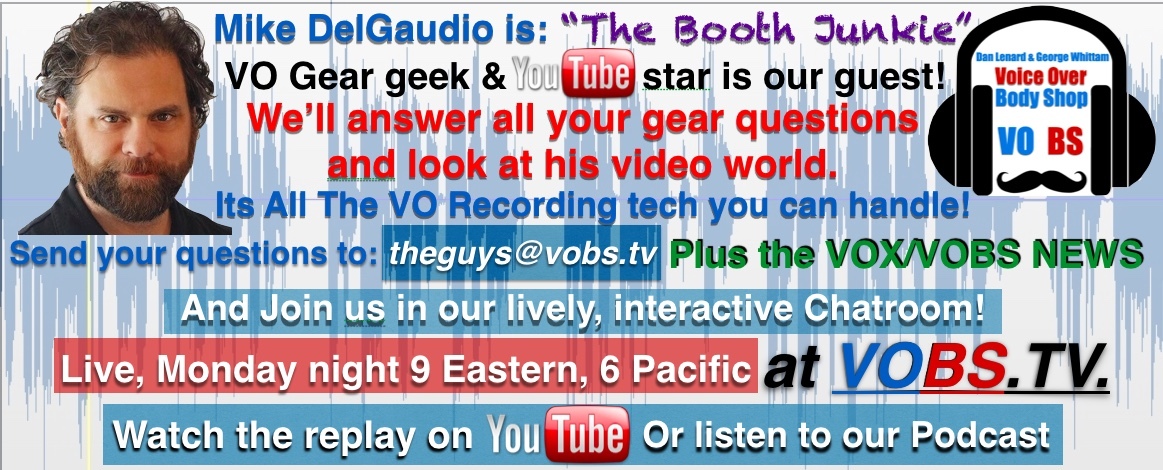 Well, the fine folks at Apogee recently announced something that could make recording on the go both cheaper and lighter. It's called the Mike.
Apogee claims it is "the most compact studio quality USB microphone available for iPad, iPhone and Mac."
The online press release even says it's "Great for voice overs, interviews and podcast recordings."
I know that Blue already makes the Mikey for the iPod and iPhone, but it only works with certain Apple models.
COMING SOON
What really intrigues me about Apogee's Mike is the ability to use a high quality microphone with the iPad.
The Mike has not been released yet, and we don't even know its price. But I can't imagine it being more than a couple hundred bucks.
The website simply says coming soon.
NOT AN ENDORSEMENT
As both an Apogee and Apple customer (I own a MacBook Pro and a Duet interface), I know it makes quality products that compliment Apple hardware.
Now, this is not an endorsement of Apogee or Apple. To each his own, I always say.
But imagine the ability to record your voice overs on something as cheap and light as the $500 entry level iPad.
COUPLE WITH GARAGEBAND
Apple also recently released the acclaimed GarageBand for the iPad for just five bucks.
If you include the potential cost of the Mike, an iPad and GarageBand, you could spend well under a thousand dollars for a portable studio that's lighter and less bulky than the typical laptop, mic and interface setup.
Not to mention the fact that you could use the iPad's generous screen to read your scripts from. How cool is that?
The possibilities are endless!
I honestly have been looking for a reason to buy an iPad. And with the announcement of Apogee's Mike and the release of the iPad 2, I may have just found my excuse.
ABOUT TREY ...
Trey Thomas is a 20-year broadcasting veteran, with broad experience as announcer, writer, reporter and news anchor, including work with CNN and CBS, NBC and FOX TV affiliates. Entering voice overs in 2001 "between a TV and radio gig," he has performed in commercials, promos, documentaries and government training videos. Represented by Jeffrey Umberger of the Umberger Agency, he continues to train and maintains that "professional development is a high priority for me."
Web: www.treythomas.net

Your Daily Resource For Voice-Over Success