---
PART 2:


Don LaFontaine: Genius, Eternal Inspiration,
Doing Voice Overs 'From The Heart' ...

August 20, 2012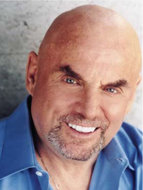 (VOXtra) - The late

Don LaFontaine

's legacy swells far beyond the talent that earned him the title, "King Of Voice Overs."

Friends and colleagues also remember Don's generosity, inspiration and career-changing advice.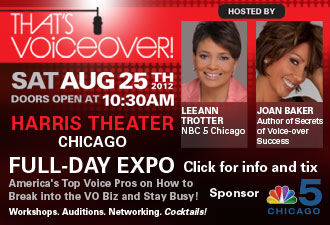 On Aug. 25, 2012 in Chicago,

That's Voiceover

- the elegant annual voice over training and networking event - will honor the voice over legend in a special tribute featuring inspired moments from his life and legacy.

Special Discount Offer:

For a half-price $110 discount ticket to

That's Voiceover

, please click here and enter promo code

VOXTRA

.

Below, in advance of that event, is PART 2 of memories of how Don helped shape lives and voice over careers.

Also see PART 1 featuring

Paul Pape

,

Joe Cipriano

,

Joan Baker

and

Vanessa Gilbert

. You are invited to share your thoughts and memories, too, as a COMMENT to this article.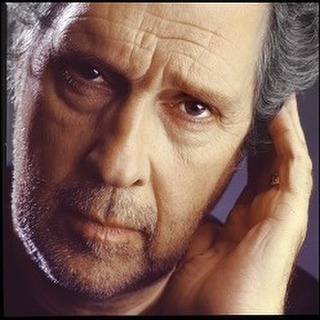 BILL RATNER:


'Do It From The Heart

'




Voice Actor



Don and I served together in the AFTRA Promo Announcers Caucus for years.

Don didnít have to do union scut-work; he was the most popular voice over performer in the world. But his generosity to his fellow announcers and his service to his union knew no bounds. It even extended to his opening up his magnificent Hollywood Hills home to hundreds of announcers every year for the AFTRA promo announcers Christmas party.

One night as the party was winding down, Don approached me and said, "You know, I listen to your work.Ē

I replied, "Once a producer, always a producer, eh, Don?Ē (Before his meteoric rise in voice over, Don worked as a movie trailer producer.)

"Billy," he said, "you have a nice voice, I see why you work, but you donít do it from the heart.Ē

A chill came over me; my tried-and-true default announcer-read had always worked for me, but Don saw through it. I was about to receive game-changing advice from a true voice over master.

He walked me into his dining room, we sat knee-to-knee, and he said, "Iím going to recite a poem and make myself cry. Iím going to do it from here.Ē

Don placed his hand on his chest. He did not have a background as a trained actor, so what he was about to do sprang from his own unique makeup.

Don purred out rhymed lines from Edmond Rostandís

Cyrano de Bergerac

, and tears rolled down his face.

Then he put his hand on my chest and said, "Do it from here, Billy. Take your favorite poetry down to your studio, read it into the mic, and do it from here.Ē

Then he got up and joined his beautiful and talented wife,

Nita

, to say goodnight to their guests.

I was the recipient of one of the greatest gifts a performer can receive - genuine words of wisdom from a true master. I treasure those words to this day.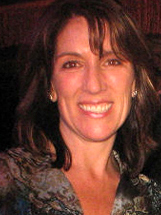 CEDERING FOX:


'Eternal Source Of Inspiration

'




Voice Actor





The world lost the 'Sun King' when Don passed on, but I am deeply gratified to see that his legacy continues shining through those who had the pleasure of being in his orbit.

Don learned and taught that success in work and in life was found by being completely present in and grateful for each moment.

He understood that words have power and meaning, and he invested himself in honoring, understanding and playing with them.

He sat at the feet of Shakespeare and practiced bringing words to life by reading aloud. His keen intelligence and devilish sense of humor infused every situation.

Don is an eternal source of inspiration. I miss him, ironically, more than words can say.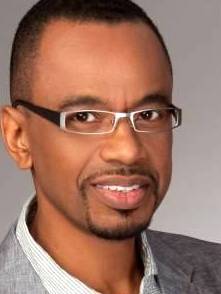 RUDY GASKINS:


'A Genius On The Team

'


CEO, Push Creative Advertising
Co-producer,

That's Voiceover



We recorded hundreds of spots together for the Olympic Games, and as good a director as I thought I was, I never once had to direct Don.

It was more like working with someone who had been on the project through all the development and was now ready to complete his part of the job.

He spent very little time reviewing the script. It seemed natural to him to just do it cold. The words couldnít jump off the page fast enough before he had digested their meaning, allowed them to sift through his soul and projected them out to the universe with a voice and intention that was his alone.

What was it like to direct Don LaFontaine? I directed him by not getting in the way of where he wanted to go.

Here was a genius who was on my team, doing everything he could for me to win. Thankfully, I was smart enough to listen and learn. Don not only did everything I might have asked as a director, but he gave me pride in what I had written.

We will absolutely continue to honor Don at our

That's Voiceover

events. The form will likely change over time as we learn better how to extend the power of his influence to further excellence in the voice over craft.

Ultimately, because Don was also a superb copy writer, producer and creative director, I would like to see

That's Voiceover

create an award in Don's name that honors all aspects of the voice over community. That would include agents, casting directors, creative directors, voice actors, writers, etc.

Nita doesn't know about this yet, but it's a conversation I'm praying will go well.



Note: Special Discount Offer:

For a half-price, $110 ticket to attend

That's VoiceOver

, please click here and enter

promo code: VOXTRA

.




Your Daily Resource For Voice-Over Success