---
A Valentine Present From David Zema:
Free Audio Recording & Editing Program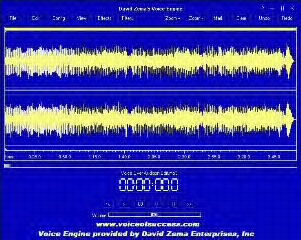 (VOXtra) -
Here's a special Valentine present for you from popular voice talent and coach David Zema: a free audio recording and editing program.
"I have had a love affair with voice overs and training voice artists for many years," says Zema, "so the timing of this Valentine's Day release couldn't be better."
PROFESSIONAL QUALITY
"Beginners and pros can easily record and edit professional CD-quality audio with this program," Zema notes. "It's perfect for recording home practice and auditions.
"And this program helps people learn the basics of audio recording and editing," he adds.
"The Help menu and tutorials guide you through the many features."
TALENT, PRODUCER, TRAINER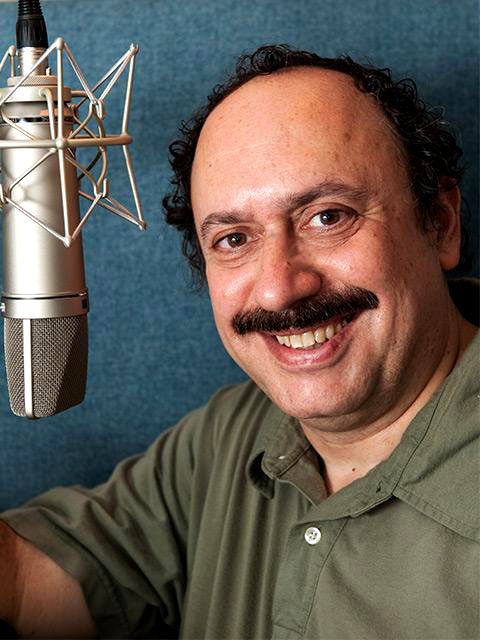 Based in New York City, Zema has been involved with voice overs, producing, directing, training and performing for more than 30 years.
The voice of numerous radio and television commercials and telephone messaging systems, Zema's main endeavor today is commercial voice over production and training.
In 1989 he began training voice actors, actors and broadcasters through his Voice of Success Programs, which includes group and individual consultation and instruction, and voice over demo training and production.
His studio also produces voice overs for industrials, telephone messaging and documentaries.
VOICE ENGINE FEATURES
The free Voice Engine program is easy to use, yet features many functions, Zema explains.
This includes the abilty to:
Record your voice and add special effects (like echo and fade)

Record your voice and overlay it on top of background music

Record a lesson and learn from the playback

Record from any source your computer supports - microphone, speaker out, line-in, etc.

Record Internet Radio broadcasts

Apply audio filtering or effects to an audio file to make it sound better

Amplify audio that's been recorded too quietly

See a graphic waveform visual display of your audio - zoom in or out as needed

Edit and record both stereo and single-channel audio

Cut-and-paste edit your audio in the waveform window

Chop mp3 albums or large files into separate files

Apply effects to both channels of stereo audio, or each channel separately

Delete the annoying applause at the end of a song that was recorded live

Digitize tapes and records, save them to your hard drive or burn them to CD

Convert files to many formats and / or value - supporting WAV, mp3, OGG and WMA
Also, special effects and filters include:
Amplify, Delay, Fade, Flanger, Normalize, Reverb, Silence, Time Shift, Vibrato, Low and High Pass, Low and High Shelf and many more.
To download this free program to your computer, please click here: http://bit.ly/DavidZemaVoiceEngine.

Your Daily Resource For Voice-Over Success