---
VOICE ARTS™ AWARDS
The Voice Arts™ Awards - New Major Awards Competition - Opens To Honor VO Excellence
June 5, 2014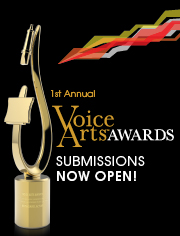 By John Florian


VoiceOverXtra



As the voice over industry morphs and matures, one element sorely lacking has been a major awards program recognizing the efforts and achievements of all players in this multi-faceted business.

Until now.

The

1st Annual Voice Arts™ Awards

- a major competition encompassing dozens of categories for participants and types of work related to voice over - is now accepting applications for work created to be available between

January 1, 2013 and June 15, 2014

.

The competition is "dedicated to honoring and acknowledging all those who create and sustain excellence within the voice over industry," according to its sponsor, the

Society of Voice Arts and Sciences™

(

SOVAS™

) - a non-profit corporation (more below).

And the scope is truly vast, with the intent of honoring voice actors - union and non-union - producers, casting directors, audio engineers, agents, web content developers, creative directors, TV and radio stations, audiobooks, gaming developers - and many more.

Imagine the lineup of all those statuette trophies! Which, by the way, were designed in partnership with the company that designed the Oscar, the Emmy, the MTV Video Music Awards, the Clios and more - R.S. Owens & Company.

Winners of this year's competition will be announced and honored at the

1st Annual Voice Arts Awards Gala

on November 9, as the kickoff event of the

5th Annual That's Voiceover

, at the

Museum of the Moving Image

in Astoria (New York City), New York.



ENTER BY JULY 15



The final entry deadline is July 15, 2014, yet earlybirds catch entry fee discounts by submitting by June 19 and July 10.

Entries must be in the English language, and can be submitted by a company, an individual or student. Acceptable formats are:

Audio: mp3, WAV

Video: mp4, MOV, H264, ProRes
Highlights of more program specs are below (or jump to all details at www.VoiceArts.org). But first, a word about the sponsor ...



WHAT'S SOVAS?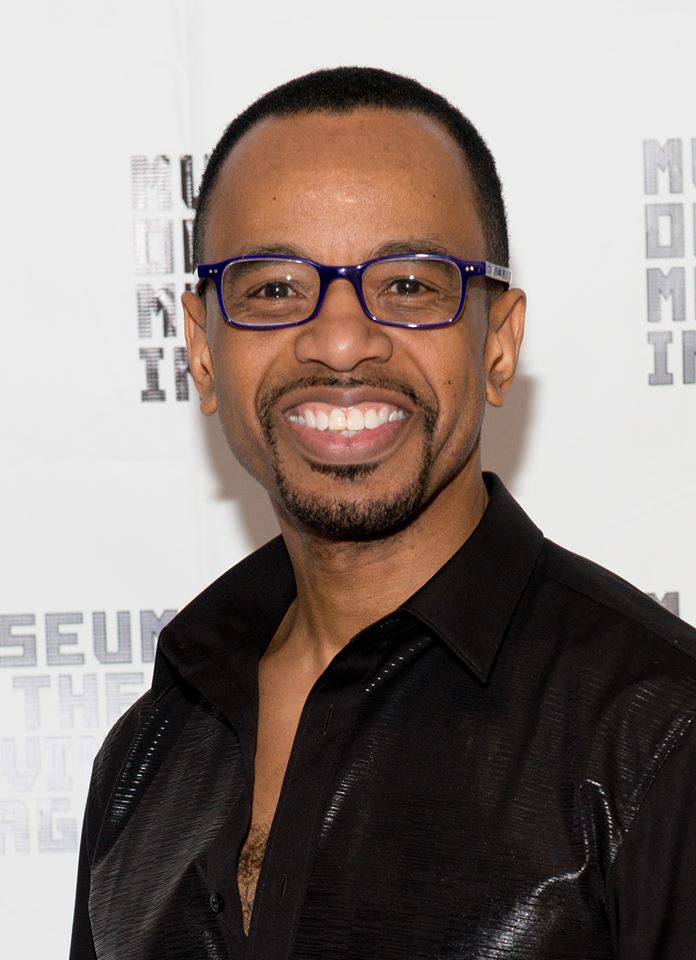 The

Society of Voice Arts and Sciences

is a non-profit, 501(c)(3) corporation created to administer a growing array of programs for the voice over industry and its professionals.

In addition to the

Voice Arts Awards

, SOVAS is host to the annual

That's Voiceover!™ Career Expo

, and is eyeing "scholarships, regional networking events and numerous training workshops," explains

Rudy Gaskins

(pictured, right), the organization's president and CEO.

Gaskins is also co-producer, with

Joan Baker,

of the That's Voiceover events, and is an Emmy-winning producer and CEO / Executive Creative Director of Push Creative Inc.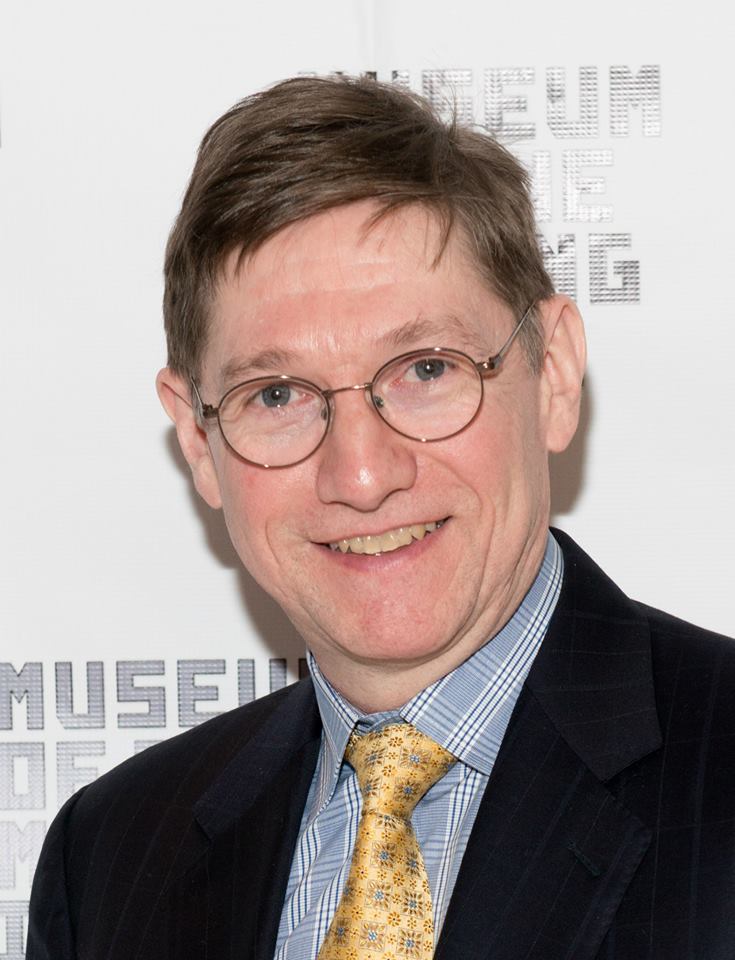 SOVAS executive director is

Steve Ulrich

(pictured, left), who is also executive director of the Sports and Daytime Emmy Awards and himself a five-time Emmy winner. He has also worked with voice actors across all of NBC's sports franchises, including the Olympic Games, PGA, NASCAR and NBA events.

With Gaskins and Ulrich, SOVAS board members include

Baker

- voice actor and author of

Secrets of Voice-over Success

; and

Stephen McCarthy

, former head of the Promax/BDA awards program, and now CEO/Founder of Brave Dog, specializing in award submissions for major broadcast and cable networks.

According to Gaskins, revenue from SOVAS programs will pay for program overhead and expenses, including salaries of people who run the programs on a full or part-time basis.



PURPOSE & JUDGES



According to SOVAS, the purpose the the Voice Arts Awards is to ...

provide international acknowledgement of the extraordinary skill and artistry that goes into voiceover acting and the associated industry professions, and

encourage a best-in-class standard of achievement to which the voiceover industry can continually aspire.
And the scope of the program would seem to require a SRO courtroom of judges.

Gaskins says the judges are "established experts in the various disciplines" they will be evaluating, and will be selected by the SOVAS Board of Directors. (More on this tomorrow in a

VoiceOverXtra

interview with Gaskins.



CATEGORICALLY EVERYTHING



The listing of entry types at the Voice Arts website notes that it is "not exhaustive." But if you can't find an entry category for yourself here, you're simply not in voice overs. The categories include works produced for:

National TV, Local TV, National Radio, Local Radio, Video Game, Animation, Narration, Trailer, Audiobook, Political, Webisode, Corporate, Consumer Sales Video, Event Promotion, Instructional, Demo Reel, Student Production, and Voiceover Podcast.



Audiobook categories are further broken down by sub-categories (Biography to Thrillers), with winners to be selected from both male and female entrants.

Warning: It's the entrant's responsibility to obtain all rights and permissions to submit work to the competition. And all submissions become the property of SOVAS, for use at the awards ceremony and elsewhere.



ENTRY QUALIFICATION ...



To qualify - with an exception for demos - the entry "must have been aired, broadcast, published or otherwise made available to the public or B2B (business to business) constituents between January 1, 2013 through June 15, 2014."

B2B includes a wide range of projects, including corporate, instructional and marketing works.

The time restriction also applies to an entry produced by a student, who is defined as someone enrolled in a recognized portfolio advertising school or film school program, or an accredited college or university.

More about entry categories, rules and fees is at the Voice Arts Awards website: www.VoiceArts.org. And

VoiceOverXtra

examines certain areas in more detail tomorrow in an exclusive interview with Rudy Gaskins.


----------------------------------------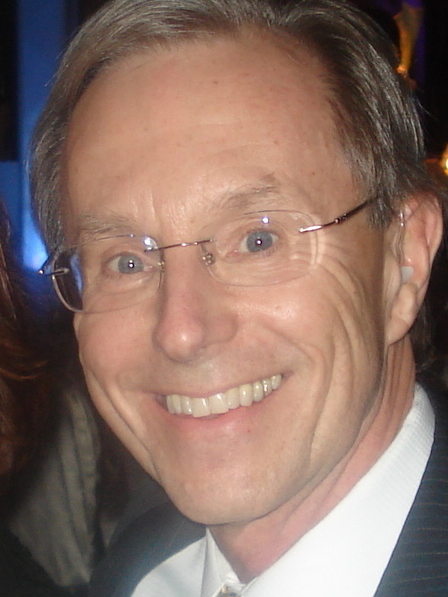 ABOUT JOHN
John Florian is the founder/publisher of

VoiceOverXtra

, the voice over industry's award-winning online news, education and resource center, offering thousands of resource links, how-to articles, calendar of industry events, industry directory, webinar training and more. A former magazine editorial director/publisher, John is also a voice talent who merged those two career passions to create

VoiceOverXtra

in 2007.

Your Daily Resource For Voice-Over Success