---
MARKETING

Tips For Creating A Consistent Brand:
CDs, Follow-Ups And Your Logo

May 19, 2014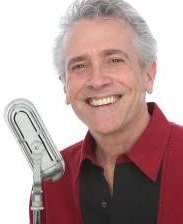 Note: The author conducts

Voice Over Booth Camps

in select cities, sponsored by

VoiceOverXtra

, providing strategic voice over training to newcomers and working pros. Click for details about the next Booth Camp, in

Orlando

on Saturday, May 24.

By Joe Loesch


Voice Talent / Coach / Producer



Promoting yourself is one of the toughest things you do as a voice actor, yet it's absolutely necessary in order to grow your voice over business.

A key aspect of promotion is creating a consistent brand. And CDs (yes, they're still viable), business and post cards, and the logo that ties everything together are major components.



CDs: PEOPLE-TO-PEOPLE BRANDING



At a coffee meet-up the other day, a voice actor brought me a CD of his demos. Yes, some actors still use this medium - despite the ease of Internet connections, voice acting continues to be a person-to-person business.

For example, if you were to call a local advertising company and talk to whomever is in charge of broadcast at that agency, they would would probably ask you to email them an mp3 of your demo.

But try this. Reply:

"I'm going to be in your area next Thursday morning between 9 and 10. May I hand you my CD so that I can put a face to your name?"



Actually, you want to put

your

face in their face, but this is a nice way to put it.

Making eye contact with that person gives them a greater sense of obligation to listen to your demo.

As a voice actor, you may not get out to see other people all that often. So visiting your prospects is a healthy exercise .



CD BRAND LOOK RIGHT?



Back to the voice actor who gave me a CD. It was a typical dull disk with hand-scribbled (Magic Marker) information on it.

Now what kind of branding is this?

Bad

branding!

I was encouraging but advised the voice actor that this was not the way to present himself to others. His demo cuts were great but the CD image did not portray the quality within.

Your CDs need to

appear

as wonderful as their content! Okay, it costs a few dollars more to make them look attractive, but this is not where you should be cutting corners. Simple CD labeling software prints professional-looking labels.

CREATE CONSISTENT DESIGN

When you follow up with prospects, make sure your branding is consistent. Your business cards, follow-up postcards, CDs, posting in social communities - and even your emails - should all look like they came from the same business.

Color schemes, logos, themes and slogans need to be consistent. You shouldn't have one color scheme for your website and something totally different for your business cards, etc.

I do all my own design work. Recently I uploaded my

Photoshop

design for business cards to an online print service (

OvernightPrints.com

) and got the cards back within three business days. 500 beautiful business cards for $8.49 - pretty sweet!



DESIGN PROS COMPETE FOR YOUR LOGO



You can design your own cards with any number of design programs, including Photoshop.

But if you're not handy with these programs or design, a professional image is worth a few extra dollars.

Here's an idea: Launch a Logo Design Contest!

It used to cost a small fortune to have a logo designed by a professional. Not anymore. Today you can get top designers competing for the opportunity to create your logo.

One route for this is at

LogoArena.com

. And the process is simple. Sign up and post basic criteria for your image. Lay down some bucks (I recommend nothing less than $250), and soon illustrations will pour in from dozens of designers from all over the world.

You choose the design that has captured the real you! I've seen some really amazing logos from this process. It's very cost effective and a great way to find the best design to brand

you

.



See additional tips:

Branding Yourself in Social Media
------------------


ABOUT JOE


Joe Loesch is an award-winning Spoken WordProducer, author, voice actor and coach based in Nashville. Originally from Los Angeles where he studied acting at the Pasadena Playhouse, he is heard today in national commercials, audiobooks, video games and cartoons. Joe also travels the country presenting

Voice Over Booth Camp

- strategic voice over training to newcomers and seasoned professionals, sponsored by VoiceOverXtra.

Email: joe@joeloesch.com
Web: www.joeloesch.com


Voice Over Booth Camp:

www.boothcamp.net


Orlando Voice Over Booth Camp

: http://bit.ly/OrlandoBoothCamp



Your Daily Resource For Voice-Over Success