---
The

Holiday Magic CD

Surfs Again To Children

In Hospitals; 'Radio Show' Fundraiser Is Dec. 12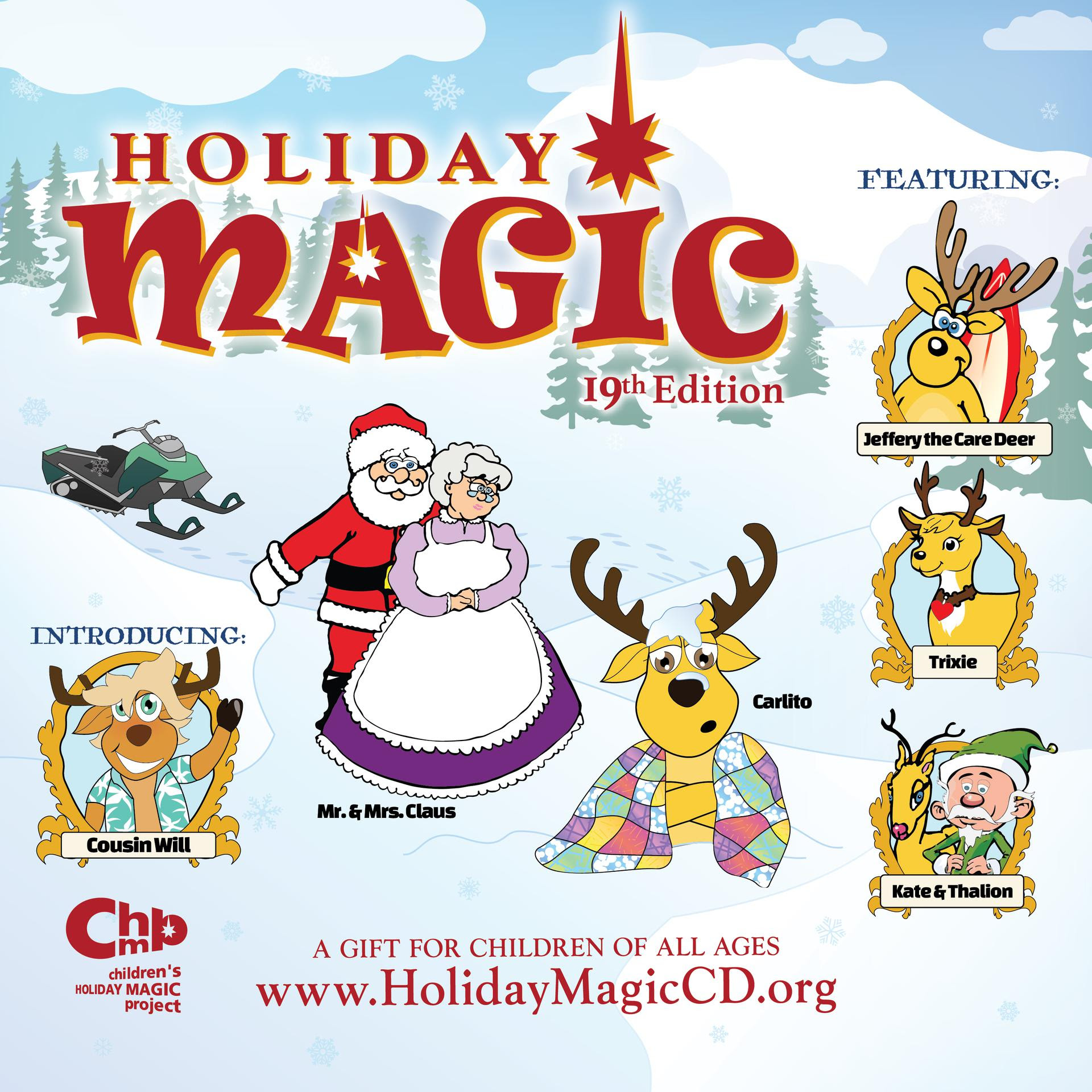 (VOXtra) - Nineteen years ago this month, kids at the Rady Children's Hospital in San Diego were gleefully surprised by the appearance of a troupe of voice actors, actors and singers who appeared there to perform skits and songs - and deliver to every child the first ever
Holiday Magic CD
.
Many of those kids probably still remember being cheered by those performances and the CD that told a fanciful story of Jeffery the Reindeer.

Nor has it been forgotten by the leader of that troupe, voice actor/producer
Jeff Gelder
and his "elves," who in fact, have continued to produce a Holiday Magic CD and more for a growing number of hospitalized kids and their families every year since 2003.
And this year, the
Children's Holiday Magic Project
(CHMP) CD will brighten the season for more than 7,000 hospitalized children as the CD travels worldwide.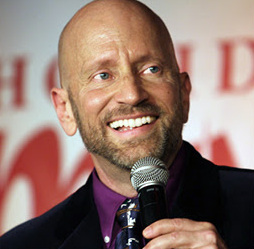 "I am looking forward to sharing the healing power of music and the magic of the holidays with the amazing kids at the Children's Hospitals around the world," says Gelder
(pictured)
.
"When I see those innocent kids being treated for their illnesses and being so resilient, I learn a valuable lesson," he adds. "A simple recording of great songs and stories can bring a smile to their faces and joy to their hearts."

ENJOY 'RADIO SHOW' FUNDRAISER DECEMBER 12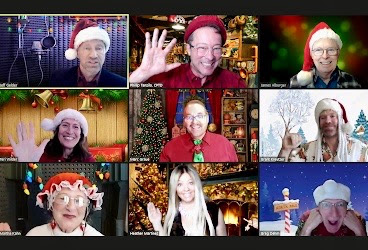 Of course, while Gelder and his writers, cast and production crew donate their time and talents for this annual production, there are costs.
You can help cover the expenses and be entertained at the same time.
This year's CD story of Jeffery the Surfer Care Deer and Santa will be performed live as a radio show at the CHMP's annual fundraiser this Sunday night, December 12 - an online event called
An Evening of Holiday Magic, Unplugged
.
(Pictured are cast members during an online rehearsal.)
Registration is free for the show that begins at 5pm Pacific, 7 pm Central, 8pm Eastern.

Early registration is requested, at this link:
You can also donate to the 501(c)3 CHMP charity here:
THIS YEAR'S STORY: 'A NEW WAVE!'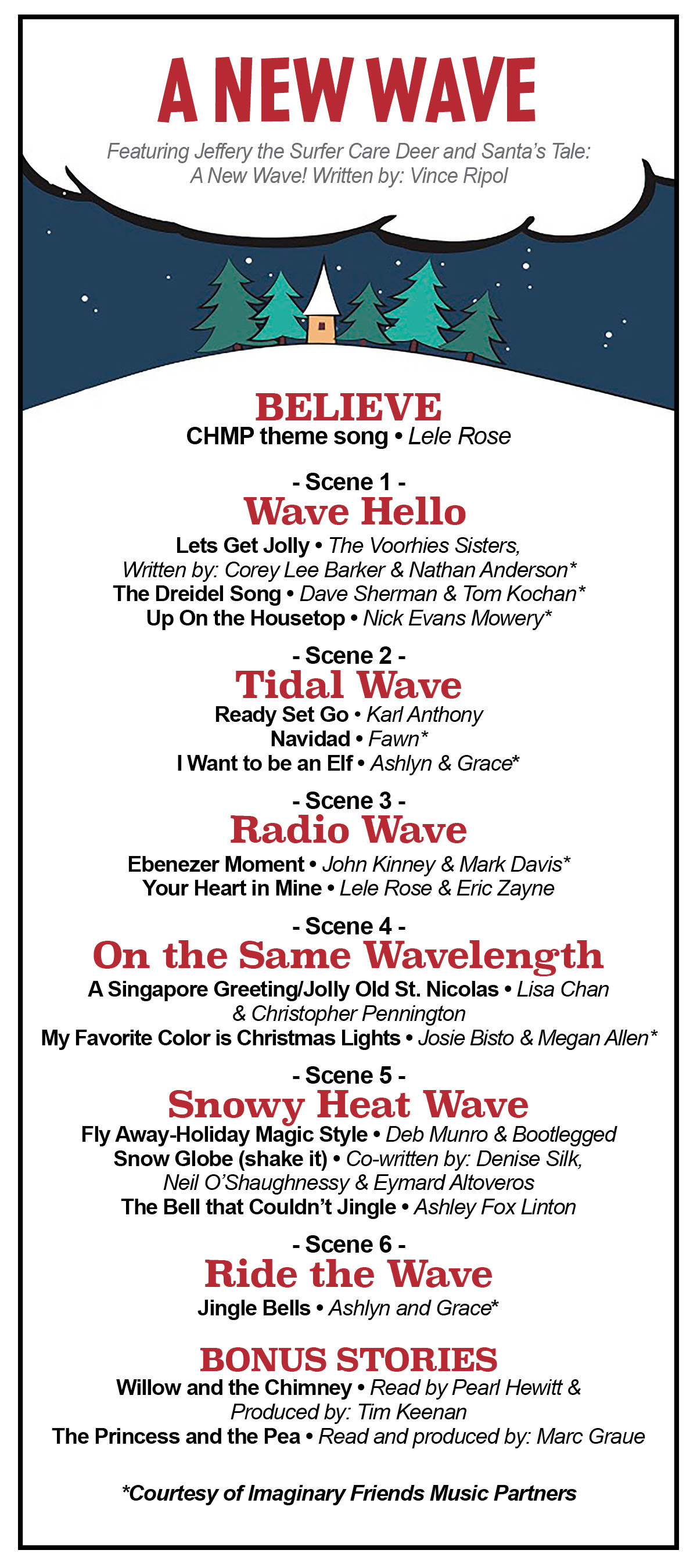 Vince Ripol
wrote the script for this year's tale, titled
A New Wave!
, in which Jeffery the Surfer Care Deer and his surfing instructor cousin Will save the day on the slopes.
"I never cease to be amazed and inspired by the professional talented singers, musicians and voice over talent who show up and give their gifts to these kids," Gelder says. "I have enormous amounts of gratitude for each and every one."
Voice actors telling the story are:
Marc Graue

, Thalion Master Elf

Phillip Tanzilo

, Santa

Jim Alburger

, Narrator

Grant Kreutzer

, Will

Heather Martinez

, Kate

Teri Wilder

, Trixie

Greg Dehm

, Carlito

Jeff Gelder

, Jeffery the Surfer Care Deer, and

Martha Kahn

, Mrs. Claus
Joining the annual production for the first time are 10-year old twins
Ashlyn
and
Grace Gabel
, busy performers on stage and film, and who are currently writing and recording an all-original pop album with
Phil Jackson
and
Buc Williams
.
They are also sisters to nine-year old Piper, who has a rare bone disease called Kniest Dysplasia.

"These girls intimately understand what it is like for families to have an ill child, plus the stress of being in the hospital during the holidays," says Gelder. "That should be a joyous time, not a fearful time."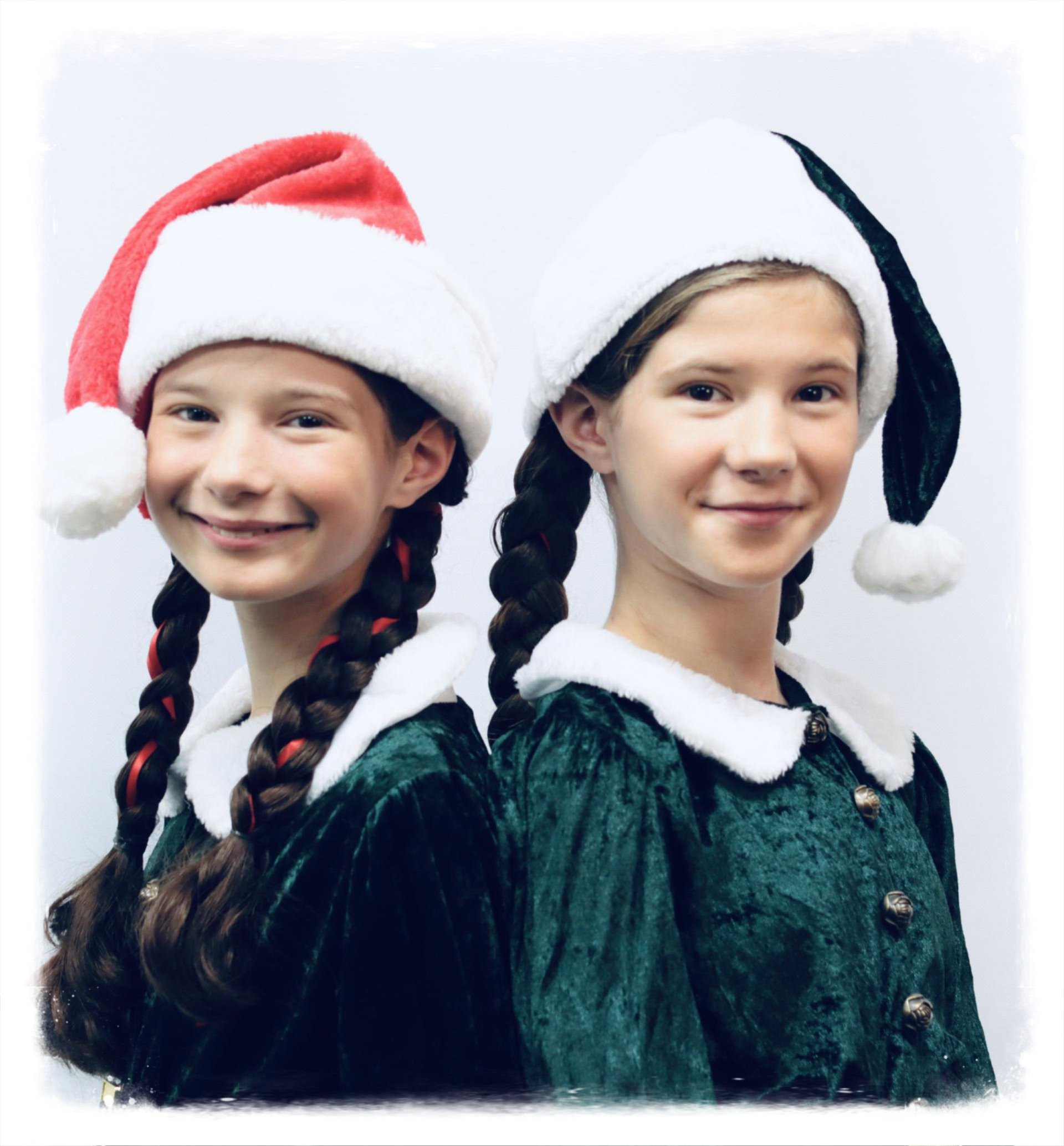 "They understand what CHMP is doing and are thrilled to sing their original song,
I want to be an ELF
, on this year's CD recording."
The sisters
(pictured)
will also perform the song live at the December 12 online fundraiser.

Your Daily Resource For Voice-Over Success