---
AGENTS


Many Types Of Voice Over Agents:
What Serves Your Needs Best?



VOXtra Note:

What type - or types - of voice over agents serve your needs the best? Most likely, you've got several agents for a variety of reasons - to represent you online and/or in your local, regional or worldwide markets. Please share your thoughts in the COMMENTS below.





For starters, here's the view from agent Roger King about his service in Toronto

...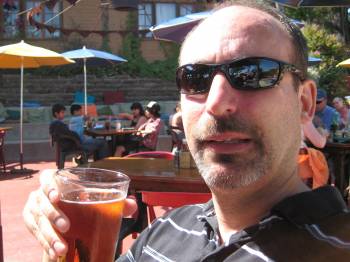 By Roger King
Voice Over Talent Agent
January 22, 2012

This February 1st, it will be 10 years since I took over PN Agency from the previous owner.

It has been a great ride so far and it has me thinking about the different business models that now exist for talent agencies and/or voice over websites like the pay-to-plays, et al.

Our approach at PN Agency to this point has been to represent Toronto-based talent only and have a decent sized but manageable roster.

We know all the people we represent Ė we even have cocktails from time to time.

Despite technology allowing a talent to do a voice over from anywhere, the majority of our clients are still Toronto-based and prefer to work with talents in person at a Toronto studio (some sessions are even catered!).



DIFFERENT BIZ MODELS



We are one of three non-union voice agencies in Toronto and all of us have different business models.

One agency is much larger than PN Agency, with both a Toronto-based roster and also a separate home studio roster from all over the country. They donít put the focus on getting to know their talents personally, but rather on providing a large roster of voices to their clients, at predetermined rates posted on their website.

The other non-union voice agency in town (you donít expect me to name our competitors, do you?!) focuses on managing a much smaller roster, but while they have Toronto clients, they also manage some of their talents on the pay-to-play sites.

So, itís a real mix of local and online.



CULTIVATES CITY



Far be it for me to judge our competitors Ė we all seem to be doing fine.

But Iím committed to the idea that a good approach for an agent is to have a solid roster of people in one city and use that to cultivate a consistent and well-paying client base in that city.

It may seem counter-intuitive in this day and age of pay-to-play sites and "middle man agentsĒ connecting talents and clients all over the world, but we have been able to attract quality voice talents who are looking for more of a personal relationship with their agent (strictly platonic of course), and to work with good clients in their own city.

Not that we donít work with and seek out clients all over the world, but our bread and butter is still the Toronto production companies, recording studios, TV networks and ad agencies.

It has worked very well for us in Toronto and we are considering expanding to other cities with the same approach.



ABOUT ROGER ...





Roger King is the president of

Peformance Network (PN) Agency

, which provides voice over talent to the radio, television, film, multi-media and animation industries. In 2004, he launched a sister agency,

Ethnic Voice Talent

(EVT), and now represents over 100 voice over talents and translators in more than 15 different languages.



PN Agency: www.pnagency.com
Ethnic Voice Talent: www.ethnicvoicetalent.com
Email: pnagency@pnagency.com
Blog: www.voiceovercanada.ca
Twitter: http://twitter.com/#!/voiceovercanada



Your Daily Resource For Voice-Over Success