---
'Quick - Get Me A Voice!'
Internet Search Vs. Referral
January 26, 2011
(VOXtra) - Two powerful ways to get voice over jobs are 1) referrals from happy clients and 2) having an effective website.
Of course, your marketing action plan needs both. But is there a way to tell which works best?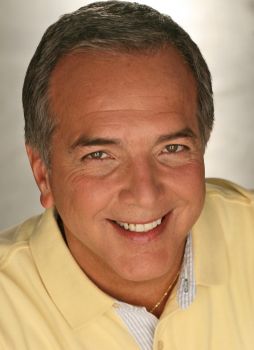 Voice talent and social media explorer Dave Courvoisier recently used an Internet service to poll 100 people about this, and found that 60% of the respondents would key an Internet search for voice talent, compared to 40% who would prefer a referral from a trusted source.
1) Dig deeper into SEO (search engine optimization) to get your website higher on the list in an Internet search, and
2) Keep your clients happy.
(See SEO For Voice Over Websites by Nikki Saco - a voice talent and Internet consultant- to learn how SEO works apply it to your website.)
THE SURVEY
Courvoisier's survey
didn't handpick respondents.
Rather, his question was posed through Pickfu.com, a market research website which says it offers "
quick opinions and insights from an unbiased group with similar demographics."
How the respondents are chosen is not stated. Their written responses indicate that they are not necessarily involved with the voice over industry, but could potentially be - or become - voice over clients.
And the survey report includes detailed demographics about the respondents, and can include applicable charts and graphs.
Also, in this poll, Courvoisier's Internet search option referred to "search engines" rather than online voice over marketplaces.
WHAT RESPONDENTS SAID
Respondents gave Courvoisier their reasons. For instance, three people who'd rather search the Internet for voice actors said:
"

I would expect ... better choices via the internet."

"I would use a search engine because it would have more leads than a friend. I would probably ask a friend after I did some searching."

"The search engine is the best idea, because I personally do not know anyone who knows anything about this topic."
On the other hand, those preferring a referral said:
"Think I could get a better price through a friend, especially someone in a Department of Communications."

"It would be easier to get in contact with the referral than to try to contact someone online."

"I have friends who work in, or at least with, VO talent and firms to get them. I'd imagine most people probably at least know somebody who is in the same situation. Since anybody with a microphone can claim to be a VO talent, SEO gaming and other trickery would lead me to be skeptical of any particular unknown VO."
HOW PICKFU WORKS
For quick market research, Pickfu is simple to use.
Courvoisier explains:
"You pose one question. Add two choices: A & B, then pay $5 for 50 responses or $9 for 100 responses, and sit back and wait.
"My survey took about two days to get the full 100 responses, but a healthy number started coming in almost immediately.

"And not just the hard numbers and the percentages. Pickfu breaks down the exact demographics of your results in bar charts, pie charts, AND provides verbatims from each respondent as to why they replied the way they did."
Courvoisier is also an Emmy Award-winning broadcaster, writer, producer, voice actor, and the main weeknight news anchor on KLAS-TV, Channel 8, the Las Vegas CBS affiliate. To contact him:

Your Daily Resource For Voice-Over Success