---
AUDIOBOOKS
Audiobook Narrators: How To Tweet Your
Way To More Jobs And Audiobook Sales
November 24, 2015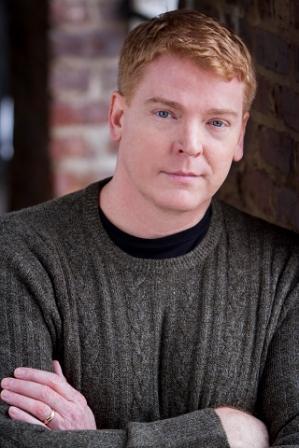 By Sean Pratt


Non-Fiction Audiobook Narrator and Coach



Last January I narrated a book by the former CEO of GE,

Jack Welch

, and his wife

Suzy

,

Real Life MBA

. They run their own MBA program with Strayer University in Virginia and travel the world doing workshops on business stuff.

During the two weeks I worked in the project, I Tweeted about it - the fact that I landed it because they had heard me on other books, little nuggets of info from their book, etc.

And they, in turn re-tweeted my Tweets to their followers. Suzy has 87,000 followers, and Jack has ... 1.5 million.

Now as the year wraps up, I find that I booked for private recording (meaning for some entrepreneur or self-published author) 14 books, and landed 10 books through my regular clients (Tantor, Bryan Barney, Gildan Media) - all from authors who follow Jack and Suzy Welch!

They new clients saw my name attached to the Welch's project and thought, "I wonder if I can get Sean to do my book?"

To update an old saying:

If a narrator records a book and doesn't Tweet about it, did they really do it?



WHAT TO TWEET ABOUT



Why not try it, too? Here are some specific examples of WHAT to Tweet about - all from my Twitter feed.

1. Landing the book

Just got tapped to narrate Lior Zoref's new book "Mindsharing" in time for it's simultaneous release on April 28th!

2. Starting the book
Now recording The Power of 10 by Rugger Burke! A great exploration of mindfulness and inner wisdom. @powerof10

3. Recording the book
One of the best parts of narrating the audio version of @VanityFair is getting to record @EGraydonCarter Editor's Letter! @BlackstoneAudio

4) Facts from the book
Before he wrote Name Of The Rose, @umbertoeco wrote "How to Write a Thesis." Now narrating it for @mitpress & Gildan Media.

5. A five minute Soundcloud sample from the book

6. A review of the book
Great review of my work on the Southern Gothic novel, The Scribe by Matthew Guinn. -... http://fb.me/7zsZyMqN8

7. An industry related event you attended
Had a great time teaching audiobook technique at #MAVO2105 Looking forward to next year.

8. Miscellaneous industry-related stuff
Guest lecturer today @ScottBrick Audiobook Class @ UCLA. The mysterious world of Nonfiction; the dark side of the Force!

9. Promoting a book
Win a free download of my recording of Matthew Guinn's thriller "The Scribe," Just post or tweet me to enter into... http://fb.me/3tS3ubnxQ

10. Announcing the release of the book
My recording of "Slaying the Tiger: A Year Inside the Ropes on the New PGA Tour" is now on Audible! Golf Fans... http://fb.me/4oYrF8Zj8

11. ReTweeting someone else's Tweet about your work
Just spent this morning's commute listening to @ShaneRyanHere 's Slaying the Tiger on @audible_com So far, so awesome! @tantoraudio

If you're narrating audiobooks, start Tweeting, too!
----------------------


ABOUT SEAN


Sean Pratt has been a working professional actor in theater, film, TV and voice overs for over 30 years. He holds a BFA in Acting from Santa Fe University, NM. He has been an audiobook narrator for 19 years (aka – Lloyd James), recording over 850 books in almost every genre, and has received eight AudioFile Magazine "Earphones" awards and five "Audie" nominations from the Audio Publishers Association. He narrates for such companies as Blackstone Audiobooks, Tantor Media, Gildan Audio, Hachette, Random House, Penguin, and Christian Audio. Notable titles include

A Death in the Family

by James Agee,

Infinite Jest

by David Foster Wallace,

Elvis in the Morning

by William F. Buckley and

Lindberg

by A. Scott Berg. Currently, Sean coaches performers on audiobook narration technique.

Email: seanpratt@comcast.net
Web: www.seanprattpresents.com



Your Daily Resource For Voice-Over Success