---
Rob Sciglimpaglia Already Negotiating
With VoiceJockeys; New Exposé Blog
Note: This is the third article in what's turning into an unintended VoiceOverXtra series on voice actor/attorney Rob Sciglimpaglia's exposé of onerous contract and commission terms given to voice actors by VoiceJockeys.com, an online talent service.
After the first article appeared, VoiceJockeys expressed appreciation for the opinions - including scores of comments from VoiceOverXtra readers - and said it would alter its contract.
Rob offered to represent voice actors pro bono, as a group, in negotiating new contract terms.
In the update below, Rob reports that he is already negotiating with VoiceJockeys, and that he's started a blog to report on similar companies that "prey" on voice actors with low pay and excessively restrictive contracts ...
By Rob Sciglimpaglia Jr.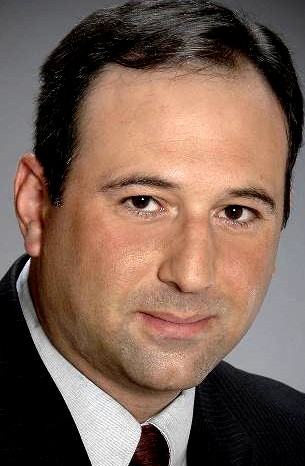 I would like to thank all of you for your tremendous support of me concerning my VoiceJockeys articles and, more importantly, my efforts at trying to set some standards for those that hire us.

I am very happy to report that I am in negotiations with VoiceJockeys to make the site more friendly to voice artists.
I am hopeful that we will reach a consensus so that I can not only recommend the site, but perhaps even put a listing there.
Things have started out cordial and friendly, so I would love to see a "happy ending."
I do not want to get into details just yet, but I will keep you posted as to the progress.

The speed with which this all happened is mind boggling.
And of course, I owe thanks to all of you who spread the word, including John Florian / VoiceOverXtra; Marc Cashman; Julie Williams / Voice Over Insider; Jim Alburger and Penny Abshire / VoiceActing Academy; Zurek of Voice Over Universe, and so, so many more who put this up on their blogs.
PROTECT OUR TURF

This proves to me the real community we have that needs to be protected at all costs! This also proves to me that if we work together, we can protect our turf.

The other thing I have learned over the last couple of days is that there are many other sites out there like VoiceJockeys - lurking, making voice talent easy prey in order to make a quick buck.
These companies need to be exposed!

The purpose of this blog is for you, in the voice-over community, to post "cheap paying" companies for all of us to see. Then we in the community can decide if they are worth working for or not.
I want this to mention web sites only, like VoiceJockeys, since I do not expect - nor want - voice actors to be concerned about having their clients poached by other talent.

Ideally, one who posts will include a contract with information about the rates being paid, so that we can all fairly judge them, and I can fairly assess them from a legal standpoint.
Then we, as a community, can give a thumbs up, or thumbs down.

Like I said in a prior article, we need to police ourselves, or our profession will not exist in the future as we know it today!
I would also like to take a second to note the importance of joining
SaVoa
- the
Society of Accredited Voice Over Artists
.
I am on the Advisory Board for SaVoa, and we are grappling with setting the standards of what it means to be a "voice over artist."
Along with those standards, we can then dictate what we expect of those that hire us! The more we get on board, the stronger voice we will have.

Thank you again for all of your support.

ABOUT ROB ...
Rob Sciglimpaglia Jr. is an attorney with the firm of Kerin & Canty, Norwalk, CT. He is also a voice-over artist, on-camera actor, and owner of All in One Voice – a company specializing in voice-over instruction, demos and business services.

Your Daily Resource For Voice-Over Success