---
TIVA-DC PEER AWARDS
Legendary Voice Talent Don Hagen
To Receive Distinguished Achievement Award
November 6, 2014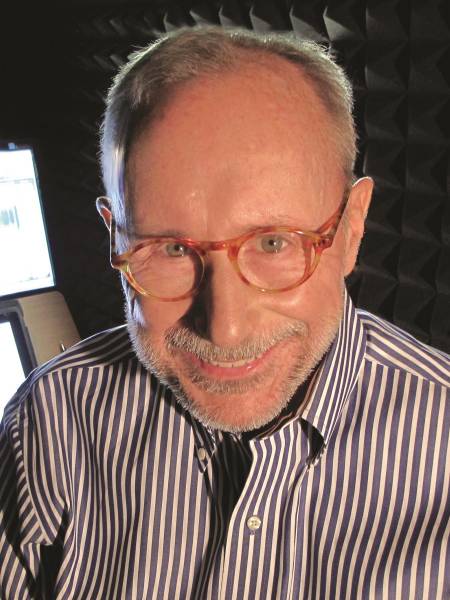 (VOXtra) - At the National Press Club in Washington, DC this Saturday night, November 8, legendary Washington-based voice talent

Don Hagen

will be honored with the Distinguished Achievement Award at the 17th Annual

TIVA-DC Peer Awards

ceremony.

Described as "one of today's more sincere, more believable voices," Hagen is among DC's most in-demand talents for documentaries, government and corporate videos, radio/TV spots, and audiobook narrations.

The TIVA-DC (

Television, Internet and Video Association of DC

) is a local not-for-profit organization serving the growing Washington/Baltimore media production community.



Begun in 1997, the annual awards program is known as "the event to see and be seen," and recognizes quality media media productions in a diverse range of genres, from political advertisements and documentaries, to music videos, commercials, Internet and student productions, and children's programs.

Hagen has won 10 TIVA-DC Peer Awards for narration and voice over.



ACTIVE IN THE TIVA



Drawn to TIVA 14 years ago to help support a mid-life career switch, Hagen served several terms as TIVA's Vice President and member of the Board, and has made numerous contributions to the organization's newsletter.

Among his efforts as Peer Chair in 2004, he created the Peer Promise Award to promote the study of video production at the high school level and signed up the late

Bob Morrison

to be TIVA's highly-regarded photographer, who also became a Board member.

Until 2013, he recruited and coached Peer ceremony emcees and award presenters.



ANNOUNCING AT AGE 15



Hagen's broadcasting career began at the age of 15, with an announcer job at a hometown radio station, WAJP, in Joliet, IL. That led to a string of on-air shifts at stations from Gary, IN to Houston, TX.

After graduating from the University of Texas with a degree in Radio-TV-Film, Hagen elected to stay in radio but step away from the mic. At

TM Programming

in Dallas, he created a nationally-syndicated Soft Rock format and consulted subscriber stations on format execution. Later, he was recruited by

Coleman Research

to conduct listener research studies on behalf of its client stations.

He subsequently opened his own research firm,

Hagen Media Research

, helping radio stations from Washington, DC to Vienna, Austria better understand their audiences.



BACK TO THE MIC



After 20 years in the research business, Hagen segued to a career he'd always wanted to try: voiceover

To get his pipes back in shape, he volunteered as an audiobook narrator at

Recording for the Blind & Dyslexic

. And to plug into the local production and talent communities, Don joined TIVA, joined

SAG-AFTRA

, and started getting busy with VO projects.

In late 2004, he accepted a spot on the roster of audiobook narrators at the Library of Congress. Something clicked, and it led to an even greater focus on audiobook narration.

From his in-home studio in Washington's Dupont Circle, he now records roughly two dozen audiobooks a year for publishers across the U.S. and also voices a range of additional projects.

In 2013 he received two

Earphones

awards from

AudioFile Magazine

and was named one of the publication's "Best Voices of 2013."

An active member of SAG-AFTRA, Hagen has chaired both the union's Conservatory committee and Freelance committee.

In 2007, he initiated an online listserv, MAUTH (pronounced "mouth"), the

Mid-Atlantic Union Talent Hotline

, which he continues to moderate for the benefit of fellow SAG-AFTRA members.



LEARN MORE ...



TIVA-DC Peer Awards, including tickets: www.tivadc.org/event-1735136
Don Hagen: www.donhagen.com



Your Daily Resource For Voice-Over Success