---
Acting With Your Voice: What
& How To Learn For Voice Overs
Note: This article is adapted with permission from the author's new voice over CD training program, The Power of 5 - The Fundamentals ...
By Vanessa Hart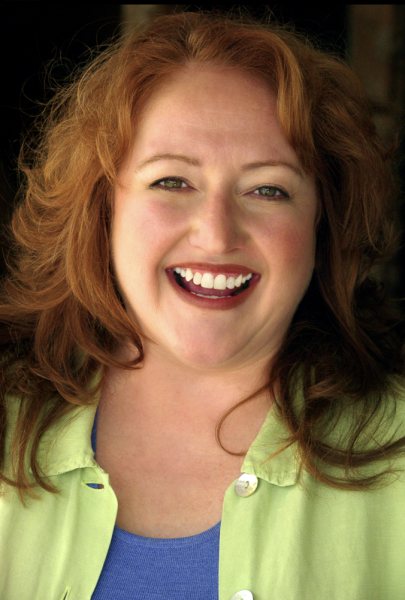 If you're not already a professional actor moving into voice acting, then you are going to need to get some solid acting skills.
One of the ways to do this is by acting in improv classes. It doesn't matter if you are in Los Angeles or Timbuktu - there are good ones everywhere.
A really good place to look - especially if you are in a smaller market - is your local college or university. They are going to have an acting improv class - maybe even voice and movement classes.
These are great local resources that are not going to be too expensive and you really should take advantage of them.
GET A COACH ... BOOK IT
Also, study with a voice acting coach who has a solid acting background and/or self study.
These two books will introduce you to the basics of character study and things that need to become really second nature to you, such as:
relationship,

conflict,

the moment before,

place,

where are you,

the events,

what's happening, and

how to find the humor in a situation.
VOICE YOUR ACTING
If you DO have an acting background, make sure all that work can be heard.
I had a lot of trouble with this when I first started. My background is professional theater - Equity theater - and when I started simply voicing, I would have coaches say to me, "If I could have just heard what I saw, that would have been wonderful."
The problem is making the transition - realizing that we do not have our entire body, our eyes, our face, our expression to convey what we want to get across.
All we have is our voice for this.
MAKE THE TRANSITION
Those of us who have a background in professional theater - or a SAG background, for instance, in on-camera work - are lucky, because we understand these basic guideposts. That gives us a head start.
But it is a transition - and you need to be sure that you make it.
Remember that the listener can't see you. The client can't see you. So you need to learn how to compensate for that.
Here's a tip: Record a piece that you have done live, for instance, either on camera or on stage. Send it to people you respect, and have them determine whether or not your choices can be heard.
UNDERSTAND THE SCRIPT
It's also crucial to understand a script, know how to break it down, and self-direct yourself.
Of course, this is an entire course on its own, so we'll just briefly touch on it here.
It's all about acting and choices: who, what, when, where, why, how.
LOOK FOR CLUES
For commercial reads, is it radio or TV? That is going to tell you something.
Is it a 30- or a 60-second spot?
Look for the clues that tell you what the client is looking for.
For instance:
If the script is an overwritten 30, that means they are looking for really high energy read.

If it is an underwritten 30, even if they don't say so, they are probably looking for a more languid read.

What's the conflict? How am I trying to resolve my conflict? What's my relationship?
TALK TO ONE PERSON
Be very specific about who you are speaking too. Only talk to one person.
Deciding, "Oh, I'm talking to a group of people" is
most often not a good choice, because it is not intimate or specific enough.
And make your choices "high stake."
For instance, it will be much more interesting to hear me talk specifically to my best friend about why her boyfriend broke up with her, than for me to give a lecture about what it is that you need to do to keep your man.
You see what I am saying?
Make your choices "high stake." From that, the character will reveal itself and you will find the beats for the piece.
ABOUT VANESSA ...
Vanessa Hart is an in-demand voice over artist, actor, and speaker whose work is heard every day across the U.S. She has performed hundreds of commercials, corporate narrations and national television promos, in addition to narrating dozens of award-winning audiobooks. She was a finalist for Best Female Voice in the esteemed 2009 Voicey Awards, and a finalist in the 2008 Audie Awards competition.
She is also a veteran voice coach and demo producer and works regularly from her state-of-the-art recording studio in Los Angeles. Her concise, informative overview for beginners, The Power of 5 – The Fundamentals, is now on sale at her website.

Your Daily Resource For Voice-Over Success