---
CHARGES 'UNLAWFUL CONDUCT'

Voice Actor-Coach J. Michael Collins Sues

Voices.com, Alleging Deceptive Marketing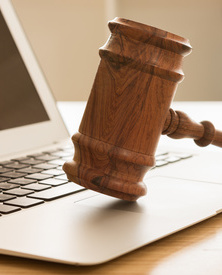 (VOXtra) - Well-known voice actor and voice-over trainer/producer
J. Michael Collins
is suing online casting giant
Voices(dot)com
for alleged unauthorized use of Collins' likeness, voice, name and an implied endorsement of that firm in its marketing.
The lawsuit filed in the United States District Court, Southern District of New York, seeks a halt of that "unlawful conduct" and "deceptive trade practice" plus a jury trial to determine compensatory and punitive damages.

The actual defendant in the suit is
Interactive Voices Inc.
, d/b/a Voices(dot)com, which is based in London, Ontario, Canada.
"Voices(dot)com has been using my name, voice and likeness for almost a year in violation of a direct order to them to refrain from doing so, which they acknowledged and agreed to comply with," Collins tells

VoiceOverXtra

.

"They are willfully using my name in marketing their services and falsely implying an endorsement, and are profiting from their attempt to imply that I am associated with their company.
"Therefore, I am seeking legal relief," Collins says. "I look forward to presenting my case to a jury, and believe that a jury will agree with our characterization of the facts.

"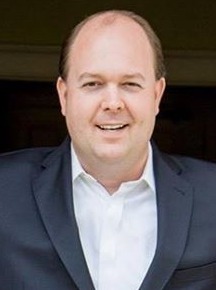 Collins (pictured) is a former subscriber to Voices(dot)com, which sends voice-over job audition notices to subscribers and charges fees for a variety of its services.
Yet like many voice actors in recent years, Collins dropped that subscription over concerns about what the suit describes as that company's "questionable business practices" and a resulting "poor reputation among the general professional voice-over community."
Specifically, the lawsuit cites Voices(dot)com's 'managed service' jobs, whereby the company "allegedly retains a large portion of the budget for the job without revealing to either the voice seeker, or the talent, that they will be retaining a large portion, or how much they are retaining."

But prior to canceling his subscription, Collins recorded a video that shares techniques he had used to book jobs and generate revenue through Voices(dot)com.

The suit explains that Collins was not compensated for the video by Voices(dot)com, yet Collins gave permission to the firm to use that video - until that permission was revoked by him via email on August 14, 2017.
Then, on or about March 2 this year, Collins was informed "by a member of the voice-over community that the video was being used in a mass advertising campaign to promote the services of Voices(dot)com," according to the suit.
The continued use of Collins' image and likeness in connection with Voices' marketing has caused "irreparable harm" to Collins, in addition to "the emotional distress of having his likeness exploited without (his) consent," the suit claims.

The suit adds:
"Unless Defendants are enjoined, Plaintiff will continue to suffer irreparable and permanent harm."

Voices(dot)com states on its website that it is "the largest online marketplace of voice talent," serving 200,000 voice actors.

As of press time, a Voices(dot)com spokesperson tells VoiceOverXtra: "We are unaware of this complaint, so unfortunately are unable to comment."

Update:

The the video in question was reportedly removed from the Voices(dot)com marketing piece on July 12.
J. Michael Collins is represented in this suit by Attorney
Robert J. Sciglimpaglia Jr.
, who is also a voice actor, actor and film producer.

Your Daily Resource For Voice-Over Success