---
FOR NEWCOMERS
Is Your Goal To Go Full-Time VO?
Start With A Diverse Income Stream

March 16, 2016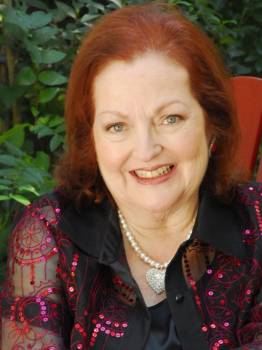 By Bettye Zoller
Voice Actor & Coach
VoicesVoices.com

It's the buzzword (or two words?) all over the Internet, chat groups and voice over blogs: FULL TIME.

"How can you do this full-time?" and
"Are you an imposter if you're not full-time?"

To all of that, I say,

"So what?"



Voice over is not a contest to see who can work the most. Rather, it's important to figure out how you can

work least

and

make the most money!



Does a painter lament his not being an oil-portrait painter full time? Does a musician long to be full-time as a musician in clubs or does he or she feel blessed to be a performing musician AND a music teacher?

Voice overs is about learning a defined skill-set. Being an announcer or actor (of whatever type) is sort of akin to being a public speaker or orator (old fashioned word).

A person who enjoys (and is skilled at) speaking in public to groups, large or small, does not usually expect to do so full time. Actors do not expect to be in a play or TV show or film 24/7.

In fact, it would be quite difficult and probably very tiring and boring to craft speeches and speak at gatherings day and night. Theatrical and film work comes sporadically and hopefully, the actor has time to refuel in-between.

Most people who are hired for voice over work do so sporadically, not daily. Of course, a staff job at a radio or TV station guarantees daily work, but it may be announcing weather or traffic reports or school closures.

Becoming the voice of a particular product or company promises regular work (for a time - it never lasts).

Face facts: It's unrealistic to expect paying jobs in the voice over field to pay all the bills. Well, I should say, rather, it's unrealistic,

AT LEAST AT FIRST

.



EARN REPEAT CLIENTS



One must develop accounts that hire you regularly. And one must develop repeat clients; perhaps they don't come back to us often, but a repeat client is very important regardless of frequency.

Can a voice performer find and cultivate repeat clients? Of course. The "likeability factor" is most vital here. We all want to do business with professionals whom we trust and like and enjoy being around.

Give excellent service and always meet deadlines

Satisfy your clients right away because you're a good listener. And, most of all,

Show your clients that you care. If you care about your clients and care about their satisfaction with your goods and services, success is nearly guaranteed. In today's marketplace, truly caring about one's clients passionately sets us apart from the crowd!
BUILD A REVENUE CIRCLE



But I still maintain that the desire to be "full-time" in voice overs is a misguided one.

The most successful among us do many things. We build a circle of service areas so that when one thing isn't happening to bring in revenue, something else usually is.

The voice over profession consists of inter-related services, not only "voicing." Do you cultivate these services? For instance:

One client may need your help (or advice) on copywriting.

Another may seek your input on media buys (where the radio or TV spot might best be broadcast for maximum financial gain).

Still another client may ask you to find and use a Spanish-language voice.

A Spanish copywriter? Easy!

Some seek information on advertising themselves.

Advice and counsel...that's an important service!
VARIETY IN VOICING



A voice talent usually stays busy with paying work (full-time) through several avenues. These include (a partial list):

Agents send auditions and work to us.

We cultivate clients ourselves through advertising and reaching out, networking.

We build a presence on social media, getting our name known to a wider audience.

We network by attending gatherings of those who can hire us.
NETWORK WITH PROSPECTS



That last point about networking is important: other actors may be "fun" to be around, but can they hire you?

This is why attending conferences and symposiums might be educationally rewarding, but if you confuse that with "people who can hire me," you're misguided. Other actors are wary of sharing their contacts, because why should they lose a client to a competitor? Many people don't want to admit that fact, but it's true.

Most conferences are the opportunity to "vacation" - a sure-fire fun experience. But at what monetary cost? Voice overs are an amalgam because the field is not "art," but not "straight business" either. The lines are blurred.

We walk a fine line trying to bring in dollars. Often, it feels to us as if the fun part of doing voice work has diminished with daily invoicing, searching for new clients to add to our roster, dealing with problems in the workplace.

And, of course, when something is new" it's often more fun than when we've been a working pro a long time. But in the final analysis, being our own boss and working from home a great deal of the time is a great joy.

YOU CAN CHOOSE

Being your own boss is particularly fun because no one can fire us unless we fire ourselves!

And remember that we can CHOOSE or DECLINE types of jobs. That's a big bonus.

I prefer audiobooks and station promos and TV and video narrations. Others prefer doing animated character voices and cartoons. Some prefer tags and station fillers and bumpers.

To others, political ads are the most fun. Some voice pros like announcing (trade shows, pageants, award shows).



FACE YOUR REALITY



When people new to our field ask, "How long before I can be full-time," I respond, "Maybe never."

Scary? It shouldn't be. It's REALITY! So find your passion in your work. Try not to take on too much work you are not going to enjoy doing.

Of course, we all must take paying jobs when offered, and to do so is not always enjoyable. The solitude of our home studios becomes tedious at times. Audio editing, while enjoyable to me, requires great concentration.

Get out and socialize and don't only mingle with others in your field. Relieve your tension. Diversify. Besides, that's a great way to meet NEW CLIENTS!
--------------------------
ABOUT BETTYE
Bettye Zoller is a multi-award winning international voice talent and trainer, and owner of

VoicesVoices.com

, a voice over production and training company based in Dallas. Winner of Clio, Addy, Golden Radio and many other awards, she coaches individuals and conducts workshops in her Dallas studio.

Email: bettye@voicesvoices.com
Web: www.VoicesVoices.com



Your Daily Resource For Voice-Over Success