Podcasting for Fun and Profit ...
A How-To Guide For Voice Actors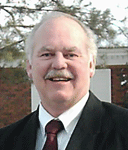 In the voice-over business, we all do it - the IT being talk.
Many of us have been in radio or television and have voiced commercials, infomercials and educational presentations for companies large and small - but most likely, never created profitable productions for ourselves.
Well, voice legend Frank Frederick says it's high time to start banking more money for our audios. And the means - courtesy of the Internet - is the podcast ... a radio-type show filed on the Internet for your listeners to download.
In this podcast, Frederick advises voice actors to explore the requirements and profit potentials of podcasting.
"First and foremost, begin podcasting now!" he urges. And he outlines how to do it, starting with quality content. With that, you can draw sponsors, advertisers, paid subscriptions - even solicit donations from your listeners.
Additional ideas are packed into this podcast - which, come to think of it, is a model to follow.
Frederick, also known as The Voice ™, is a veteran voice talent, producer, director, author and marketing/branding consultant. His book, Love Notes: Branding & Marketing for Voice Over Artists, will be available as an eBook in April 2008.
Skype: ispeekup
Listen to Podcast
Back to Podcasts