Vocal Health #6: A Voice
Survival Guide for the Holidays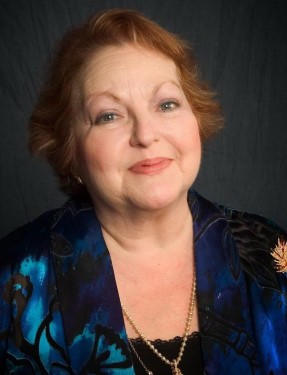 It's party time!!!!!
Yes, the holidays are fun. But noisy, too. And a noisy environment is a hazard to your voice.
How? You have to SHOUT to be heard.
In this podcast, voice expert Bettye Zoller suggests how to protect your voice in the coming months, as you navigate the holidays through noisey restaurants and parties.
When shouting to be heard over loud music or other voices, you risk damaging your vocal folds, she warns. The healing process may involve total silence - and perhaps a visit to a physician. Prolonged damage might even create nodes and the need for an operation to remove them.
Ouch. What will that do to your client list?
This is number 6 in Zoller's Vocal Health podcast series, available only at VoiceOverXtra.com.
You'll also want to review earlier podcasts:
The owner of VoicesVoices - a voice-over educational services firm and recording studio based in Dallas - Zoller is a voice-over and speech coach, acting coach, and university educator who also presents voice-over and studio singer workshops nationwide. With over 30 years of experience, she is the recipient of Clio, ADDY, Golden Radio and Audie awards.
She is also currently the Feagin Guest Artist Professor in the Theatre Division at Tulsa University.

Web: www.voicesvoices.com

Contact: btzol@aol.com; 214-638-TALK (8255)
Listen to Podcast
Back to Podcasts