Vocal Health #2: What's
A Hoarse Voice, Really?
Duration: 4:25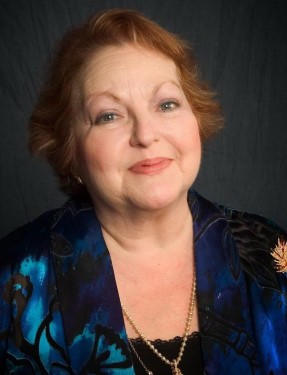 Sounding a bit hoarse lately? Your instrument - your voice - may need repair. And this could also be a warning to tweak your lifestyle in order to protect this valuable asset.
A hoarse voice indicates a range of potential problems, from "irritation of the vocal folds to serious disease," says Bettye Zoller, the multiple award winning voice actor, teacher, studio singer, audio producer, and owner of VoicesVoices.
In Part 2 of her highly informative VoiceOverXtra podcast series on Vocal Health, Zoller examines the causes of a hoarse voice and what to do about it.
Among causes: post nasal drip, excessively loud laughter, shouting, prolonged sessons of singing or speaking, coughing, smoking, alcohol (except wine!) ... you get the idea.
And "clearing the throat is not clearing anything at all!" she explains. In fact, it can damage your voice.
You'll want to heed her advice and also review the tips she offers in Part 1 of this series.
ABOUT BETTYE
Zoller is a voice-over and speech coach, acting coach, and university educator who also presents voice-over and studio singer workshops nationwide. She backs this with 30 years of experience, and is the recipient of Clio, Addy, Golden Radio and Audie awards. She is currently the Feagin Guest Artist Professor in the Theatre Division at Tulsa University.

Home base is Dallas, where she owns and is an audio engineer/producer in her recording studio.

She is also introducing two new audiobooks this summer:
Listen to Podcast
Back to Podcasts