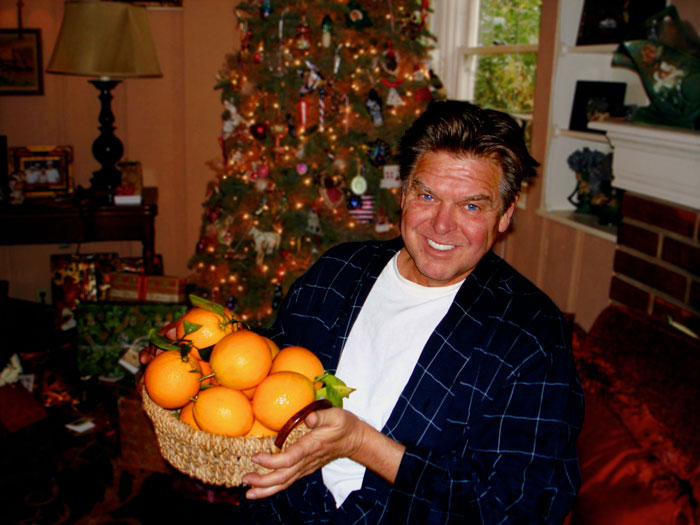 Pat Fraley says 2009 will keep the (orange?) juices flowing for voice acting.
2009 Will Be
'Bumper Crop'
Year
For Voice-Overs: Nine Reasons
Sure, we're getting pummelled daily with disastrous economic news - but voice acting star and trainer Pat Fraley sees a silver lining in it all for the voice-over industry.
Indeed, he believes 2009 will be a "bumper crop" year for those who stick with it.
In this humorous podcast, Pat and his "agent" outline nine reasons for this optimism, touching on why both traditional and hot new genres for voice acting will be creating ever more work.
"In times of difficulty, Americans seek out amusements," he begins. And you can take it from there ...
Based in Hollywood, Fraley is a multiple award-winning voice talent and trainer who has created voices for more than 4,000 characters in animated programs. He also conducts Master Event workshops and is author of many voice-over how-to books and CDs.
Listen to Podcast
Back to Podcasts