Auditioning - The Root
Canal of Voice-Overs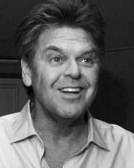 Ouch!
"Auditioning is not that bad, but it is the root canal of voice-overs," says voice star and master trainer Pat Fraley in this entertaining podcast about how to win auditions.
Fraley is the creator of more than 4,000 character voices, and you'll hear a crew of them in this how-to lesson on audition techniques.
Fraley breaks down the process into three types:
auditioning from a home studio,

auditioning in an agent's recording booth, and

auditioning off-site for a casting director or producer.
Each type requires a different approach and technique, Fraley explains. For instance, home studio auditions require self-direction and choices, whereas an agent's recording booth has time limits and forces quick decisions.
Fraley advises to "continually hone your auditioning skills," and on Jan. 31, 2009 will lead a team of directors, voice actors and an agent in a unique workshop, The Audition Technique Master's Event. The full-day event is slated for Buzzy's Recording, 6900 Melrose Avenue, Los Angeles.
"Get the auditioning techniques you need to get over the top - from the masters," says Fraley. The event's instructors are:
Jeff Howell, VP of production and director at World Wide Wadio,
Ginny McSwain, director and casting specialist for animation and interactive media,
Fred Tatsciore, "one of the workingest voices in Hollywood,"
Vanessa Marshall, versatile commercial and promo voice talent,
Pat Fraley, voice actor/trainer with 35 years of industry experience, and
Pat Brady, Co-Chair of the Animation department at CESD Talent, and rep for "first-rate" voice talent.
Tuition is $595 for the workshop, which is limited to just 12 participants.
Listen to Podcast
Back to Podcasts