Audiobooks: How To Prepare Your
Demo, From Slating to Excerpts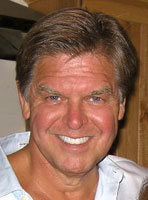 Not all voice-over demos are created alike. And if you want to open the door to voicing audiobooks, you'll need to cut a special demo for marketing to audiobook publishers.
In this podcast, audiobook veterans Pat Fraley and Hillary Huber explain the unique rules to follow when planning and voicing an audiobook demo. Essentially: how and what to record.
Note: Fraley also leads a team of audiobook masters who will "teach, direct and support" 12 voice actors in recording an audiobook demo, at The Billion $ Read: A Two-Day Audiobook Event, Saturday and Sunday, Feb. 28 – Mar. 1, 2009, at Buzzy's Recording, 6900 Melrose Ave., Los Angeles. For details, please click here.
The "good news" about audiobooks is that 80% are performed by talent with "no name," says Fraley, a long-time audiobook performer, director, producer and teacher. He's also a multiple Audie Award (the Oscar of audiobooks) nominee and winner.
What's more, half of all books are read by females, making audiobooks "the most equitable area in all performance categories," Fraley adds.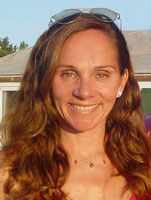 Based on their experiences, Fraley and Huber (pictured) say the ideal audiobook demo has four separate audio tracks: the slate and the voicing of three book excerpts to demonstrate your skills.
The excerpts would include samples of:
narration,

dialogue, and

a special skill, such as a second language, comedy or classic literature.
Tip: Don't excerpt material from a best-seller or a well-known audiobook!
Listen to Podcast
Back to Podcasts