Your Biggest Market
For VO Jobs Today Is ...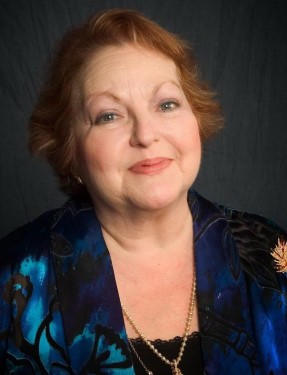 If you've been active in voice-overs for a while, you probably know that the lion's share of job opportunities today is in (shall we spill the beans? OK ...) narrations.
Not Discovery Channel narrations, mind you - but voicing that accompanies most every kind of video. Think corporate, educational, military, e-book, training, web-based, and you begin to see the scope of potential here.
"All these categories are doing videos, and most need narrators," explains Bettye Zoller - a long-time voice talent, coach and producer.
In this podcast, Zoller dispels notions about the size of the non-narration fields, and discusses the range of narration opportunities. Ready to read copy? Well, listen and learn first.
Zoller is owner of VoicesVoices Educational Events, and the VoicesVoices Recording Studio, based in Dallas. With 35 years of experience as a voice talent, coach, producer, audio engineer and consultant, she offers voice-over workshops and consultations nation-wide. A specialty is audiobooks, as a Simon and Shuster audio author and narrator.
Side note: Bettye began acting at age 5 as a contract player and attended school on Hollywood's famed MGM movie lot!
Listen to Podcast
Back to Podcasts