July 9, 2013: Audiobooks - Earn More - How To Promote The Books You Narrate, with Bettye Zoller and Guests
Are you set to receive a percentage of sales of audiobooks you narrate?

No?

Maybe you should.

Yes?

Then why aren't you out there actively promoting sales? You've invested talent and time in the narration - and perhaps also, the production. So why not maximize your income potential?
On Tuesday night,

July 9, 2013

, learn how to increase the revenue from this investment in VoiceOverXtra's new webinar,

Audiobooks: Earn More - How To Promote The Books You Narrate

.

Veteran audiobook author-narrator-publisher

Bettye Zoller

teaches and moderates a panel discussion with:

David Lipsky,

Director of Marketing at Audible Inc.,

Hannah Wall

, Marketing Manager for Audible's Audiobook Creation Exchange (ACX), and

Joan Hall Hovey,

award-winning novelist, narrator and promoter with virtual book tours.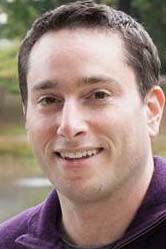 You'll hear ideas galore! Pick the methods that suit you best - but definitely take action.

And don't worry if you can't attend the live webinar. Your registration includes a full audio-visual recording of the entire session - plus the info-packed slides!



DO YOU KNOW THIS?



At this webinar, learn selling concepts and the many ways to promote sales, including how to maximize publicity ... even where to distribute the audiobook for maximum attention. For instance, learn:


the techniques of "hand selling"

how to "work" a major convention center trade show

how to "work" a local or regional book fair ... and how to find them

the best online sites for publicizing your audiobook(s)

how to talk about your audiobook without bragging

how to set up and conduct a virtual book tour


how to set up and succeed with a regional book tour

effective ways to publicize your audiobooks and yourself locally and nationally - in newspapers, magazines and online

how to get booked on radio and TV talk shows and online interviews

how to work with the book's author to maximize publicity

top spots to distribute your audiobooks

and more!
Tuition: Just $44.95, including full recording.


Click here to register now!
MEET HOST BETTYE ZOLLER ...
Acclaimed as one of the legends in our business,

Bettye Zoller

is a multi-award-winning (Clio, Addy, Golden Radio) voice talent and actress, audiobook author-narrator-publisher, teacher, audio engineer, producer, director and vocalist.
Based in Dallas, she operates the

VoicesVoices

LLC audio production and voice over training company, coaching individuals and conducting workshops worldwide ... plus monthly webinars for VoiceOverXtra.
"Bettye Zoller gave me valuable tools and insight into the industry when I was just starting out and needed it the most. She was nurturing and encouraging and made me feel as if I really could do this and be successful!" -

Ann Richardson

, audiobook narrator

"Bettye, you have a unique insight into human communication and you help your students to open new doors of opportunity!" -

Edward Asner

, actor, voice actor

"Your webinars have helped me so much, and the articles you've written for VoiceOverXtra have also helped me profoundly." -

Amy Marshall

, voice actor

Register below to start promoting your audiobooks now!

Sessions:
| | | | |
| --- | --- | --- | --- |
| Date | Time | Price | |
| 7/9/2013 | 9:00 PM EDT | $44.95 | Register |