---
SCAMS & CREEPS
This Fishy Old Scam Lures You
To A Voice Over Job - Don't Bite!
June 20, 2017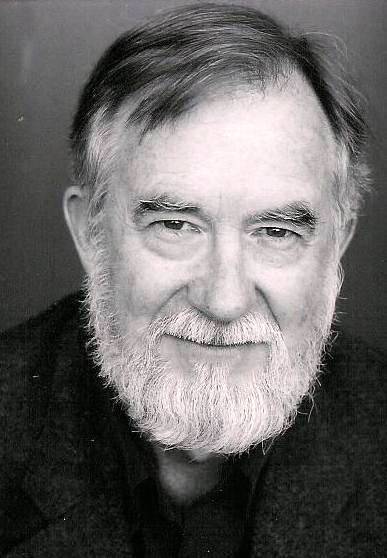 By John Wray


Voice Actor



I'm writing to warn everyone about a scam that has been attempted on me (actually, the attempt may still be on-going - I won't know that for sure until I receive my next email from my old buddy DANIEL FISH).

Daniel is the guy who is currently trying to cheat me out of $1,500.

The scenario that I will lay out occurred over a long chain of emails. I will just give you the high points.

He found my name on an online casting - pay-to-play - site. Let me add immediately that the site was just an innocent entity used as a conduit. It is in no way culpable here.

I would guess (I have no actual information to go on) that Daniel Fish also trolls other information sources (simple Internet searches, perhaps) to find more names.

THE BAIT ...

Daniel offered me a job. No recorded audition with specific copy was required.

The job involved two recording sessions on succeeding days in July. I was given specific dates, times and a location. There actually is a small independent studio at the location, but I learned later that the owner had not made any appointments for July, and that he'd never heard of Daniel Fish.

I was to be paid $900 for my work. I was to receive $400 as a down payment, with the remainder to be paid after the finish of the second session.

This is when it started to get weird.

THE LURE ...

I was sent a check for $1,920. Daniel instructed me to keep my $400 and then to send the remainder by wire transfer to the job's "consulting engineer" who lives in Chicago.

Oh. The engineer probably does all of his "consulting" via what: ISDN? Skype?



DIDN'T BITE



Well, this job began to smell. I didn't send the wire transfer.

Daniel then began to get impatient.

The funds need to be sent ASAP!
We need to move the process forward!
My client is getting impatient!

I told Daniel that the check had not cleared.

More demands. His most recent email said "considering legal action."

HE'S BEEN TROLLING

I've learned that Daniel has been at this for a while, using a slightly different approach in the past.

He would promise a $400 down payment but the actor would receive a check for too much - maybe $600 - followed by a frantic email, something like:

"My secretary has made a mistake and has sent you the wrong amount. My client is upset since the money is actually his. Please help me out here by sending me a check for the overpaid amount ASAP."



REPORT TO AUTHORITIES



Anyway, my guess is that Daniel casts a pretty wide net, and that there are others out there who are on his radar.

If you hear from him, RUN!!

Or, on second thought, don't run. Just don't send him ANY money!

Call law enforcement if you're willing to put in a little time.

And if you're willing to do so, send me a short email (see address below) about your experience. Be aware that if I get a response from state or local cops or the FBI, I will include your name and they may contact you for information.

I have sent a report to a federal consumer fraud website, and will also contact authorities on state and local levels. I'm not going to make a career out of this, but I'm willing to put a certain effort into stopping this guy, and warning other VO folks about him.

And to quote the good old Sarge, Be Careful Out There!
-------------------


ABOUT JOHN


Based in Seattle, John Wray is a voice actor who enjoyed a full-time career in theater from the early 1970s to early 1980s - "mostly the technical side, with some acting." Learning carpentry skills, he spent 25 years in the remodeling business and then returned to stage acting. "I enrolled in a voice over workshop, found immediate interest and felt at home behind a mic," he says. "So when it came time to retire as a contractor, my voice over career began." He constructed a home studio, from which he narrates audiobooks and serves clients with commercials "and just about anything else in which a story needs to be told in an interesting, engaging and understandable way" - including radio drama and readings of classical literature.

Email: john@john-wray.com
Web: www.John-Wray.com


Your Daily Resource For Voice-Over Success