Spanish Voice Over Webinar Nov. 22
Teaches 'Neutral Spanish' Techniques
November 18, 2011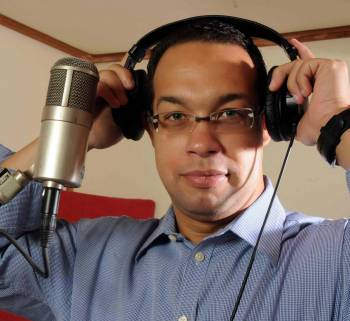 (VOXtra) - Ask a working bilingual or Spanish language voice actor for a key to success these days, and high on the list will be the ability to speak "Neutral Spanish" - a form of Spanish preferred by many product sellers and producers for voice overs.

"It's a very important tool for all us Spanish-speaking voice talents to learn, to be able to be as neutral as possible to reach our vast audience," says

Reynaldo Infante

, an award-winning bilingual voice talent, producer and TV news anchor.

The potential audience for these voice overs is indeed huge.

"Spanish is the most commonly used language of all romance languages," Infante notes, "not only by the number of people, but also in the number of countries in which we find native Spanish speakers."

On Tuesday afternoon, Nov. 22, Infante will teach voice actors online how to perform in this preferred style, in

Neutral Spanish Voice Over Techniques

- a worldwide webinar presented entirely in Spanish, from 2:30 to 4 p.m. U.S. Eastern time.



LIVE, INTERACTIVE, RECORDED



A webinar is live training presented via the Internet. Participants view information onscreen and listen via Internet device speakers or telephone. The webinar system also allows attendees to participate live, asking questions via text or audio.

Registration for

Neutral Spanish Voice Over Techniques

includes a free recording of the webinar, which is handy for voice actors unable to attend the live performance, and for later review.

It is presented by

VoiceOverXtra

, the voice over industry's online news, training and resource center, and the host of numerous monthly online and in-person voice over training events taught by leading voice talents and trainers.

For webinar details and to register now, please

click here

or visit:
http://conta.cc/NeutralSpanishWebinar.



'NEUTRAL' IN DEMAND



As a voice talent and producer with major brand clients worldwide, Infante works in all genres of Spanish-language voice overs.

"Dubbing studios, television producers, press agencies, media producers - and related companies that operate in a wide range of markets and countries - select and prefer to work in Neutral Spanish because it avoids regional accents and sounds," Infante explains.

"And it eliminates territorial identification of the person who is writing or speaking."



ATTENDEES WILL LEARN ...



Presented in Neutral Spanish, this interactive online training will teach participants:

practical uses of Neutral Spanish in voice overs,
how to perform a Neutral Spanish read,
new rules of the Spanish language,
sounding aspects of Neutral Spanish,
natural reading techniques,
how to read the way you speak,
how to connect sounds and words,
how to use body language to improve performance,
correct use of Neutral Spanish - and how NOT to speak it,
and more.
Plus, all attendees' questions will be answered live at the conclusion of training.

To reserve your online seat, please click here.



TV NEWS ANCHOR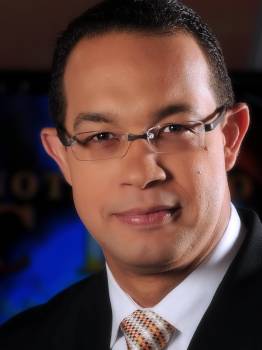 Reynaldo "Rey" Infante is also an award-winning primetime TV news anchor at

Channel 37

(CDN) in the Dominican Republic, with more than 16 years of professional broadcasting experience in TV and radio.

His talents are also called upon as master of ceremony at major live events.

In 2002, he founded

World Voices Studios

, a multilingual audio solutions company providing voice overs and audio production worldwide.

And he teaches voice over skills and marketing knowledge as a coach to Spanish voice talents.

For details and to register for the Nov. 22

Neutral Spanish Voice Overs

webinar, please

click here

, or visit:
http://conta.cc/NeutralSpanishWebinar.



Your Daily Resource For Voice-Over Success